The Nature of Motion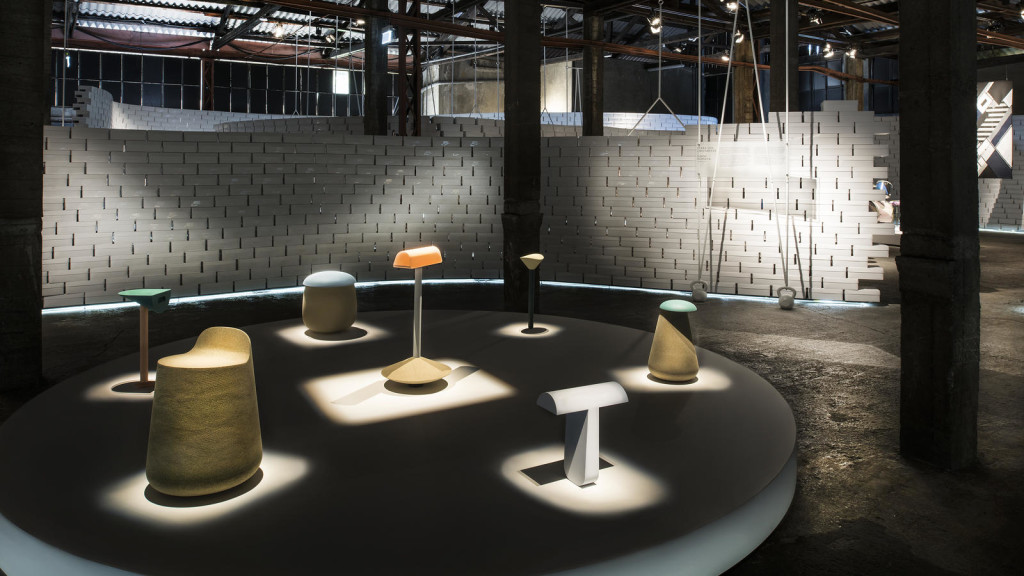 Clara von Zweigbergk and Shane Schneck's contribution to Nature of Motion
SVA Magazine
takes a closer look at the innovative design project by
Nike
at
Milan Design Week 2016
. Technology is moving forward, faster than ever and the fashion industry is progressing rapidly with new ideas that goes beyond visual aesthetics.
Nike's innovative approach to footwear has been a part of what makes the brand so highly sought after, both for athleticism and leisure. For Milan Design Week, Nike hosted an exhibition challenging the norms on motion and the gap between body and material. Nike invited 10 designers to give their take on the nature of motion, showing the world the endless possibilities of the future in footwear technology.
The Swedish graphic designer, Clara von Zweigbergk and American industrial designer, Shane Schneck collaborated on an installation which combined Clara's interest and background in paper, colour and handcraft to create unexpected products with Shane's design and technology solutions to forge new possibilities in the contemporary life.
"We operate on the principle that if we can design a cohesive system that works together, we can effectively reduce or eliminate all meaningful distractions and allow the athlete's mind and body to focus solely on performance. Here at Nike, that process starts, both from a philosophical and a practical standpoint, with listening to the athlete, but that's really only

the beginning. What the athlete tells us informs just a portion of our method. Breakthrough comes from combining what the athlete says with what we observe and what performance data is disclosing and predicting,"
says John Hoke, VP Global Design for Nike.
The duo's collection of seating studies the interplay of balance and posture, specifically how the human body interacts with static objects. Each stool requires its sitter's cognitive engagement for balance. A range of heights and postures amongst the stools accounts for a variety of social scenarios, providing an active alternative to normal sedentary seating. The combination of materials is similar to that of shoes: A cork base acts as the "sole", providing grip and weight, while a medium-density polyurethane top provides a softer area for the seat.
von Zweigbergk and Schneck were joined by Lindsey Adelman, Enrica and Marco Zavagno, Martino Gamper, Max Lamb, Greg Lynn, Bertjan Pot, Sebastian Wrong for this exhibition — all testing the endless possibilities behind the question, "What if?"
"It's that search for what's on the bleeding edge, so to speak — concepts that might seem strange or even uncomfortable at first — that will enable us to fulfill not only our commitment to serve athletes but also our long-term mission to transform the athletic landscape," says Hoke.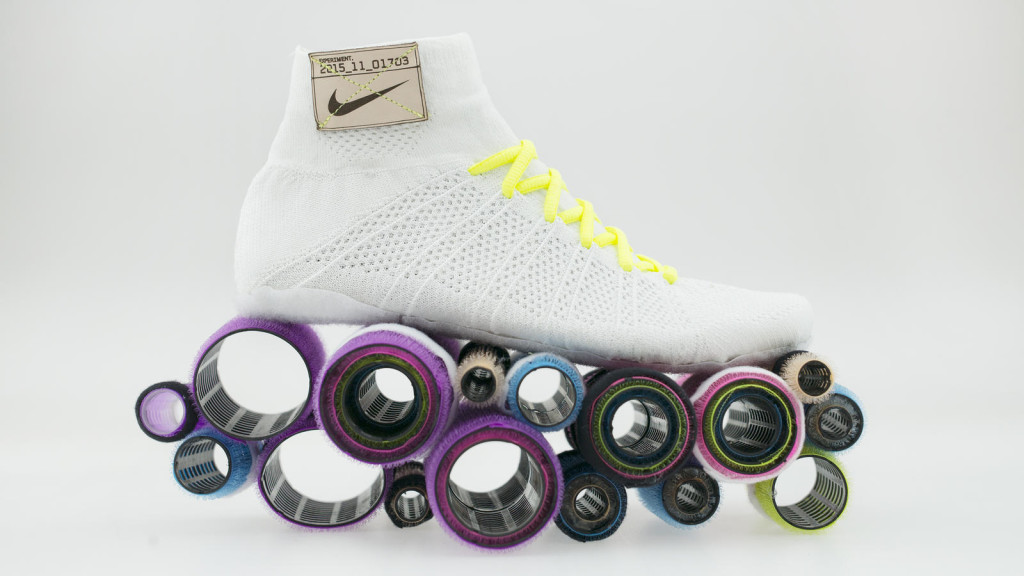 Nike's experiments in Nature of Motion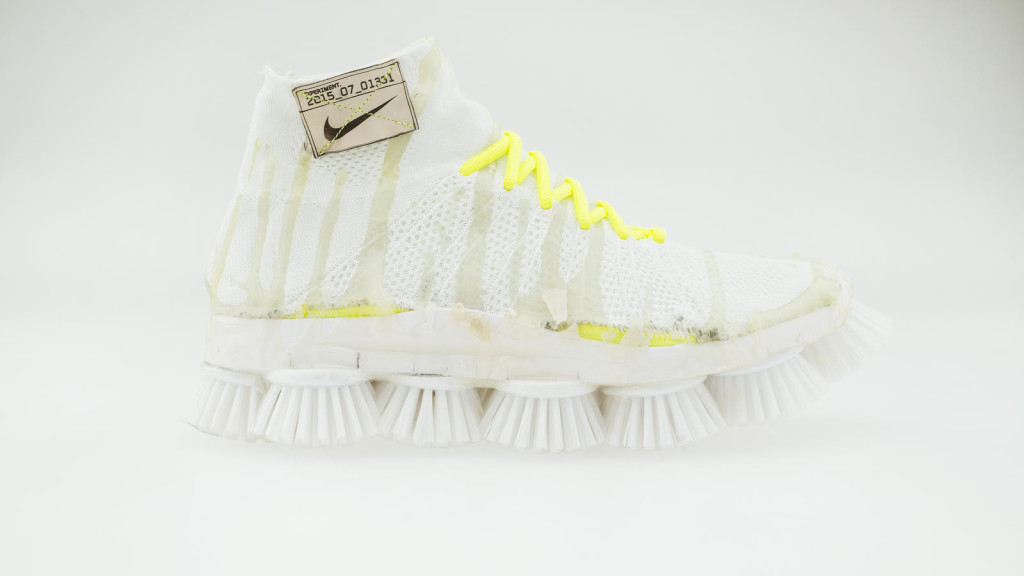 Nike's experiments in Nature of Motion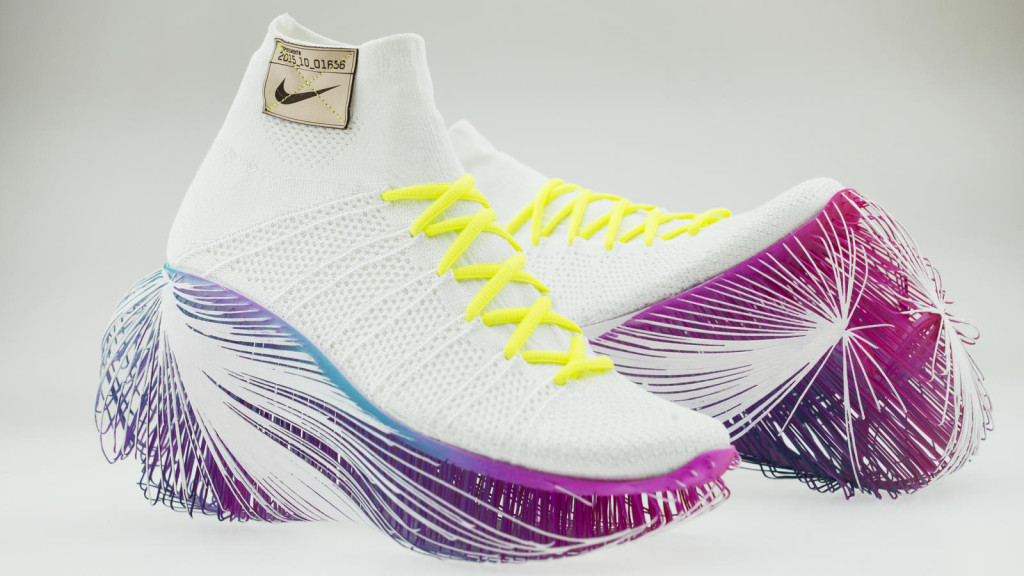 Nike's experiments in Nature of Motion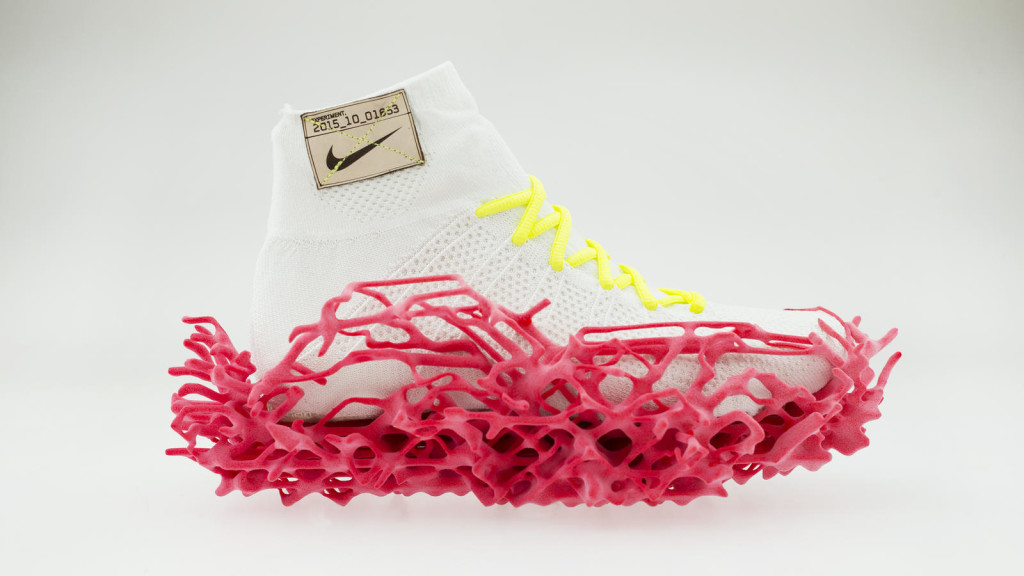 Nike's experiments in Nature of Motion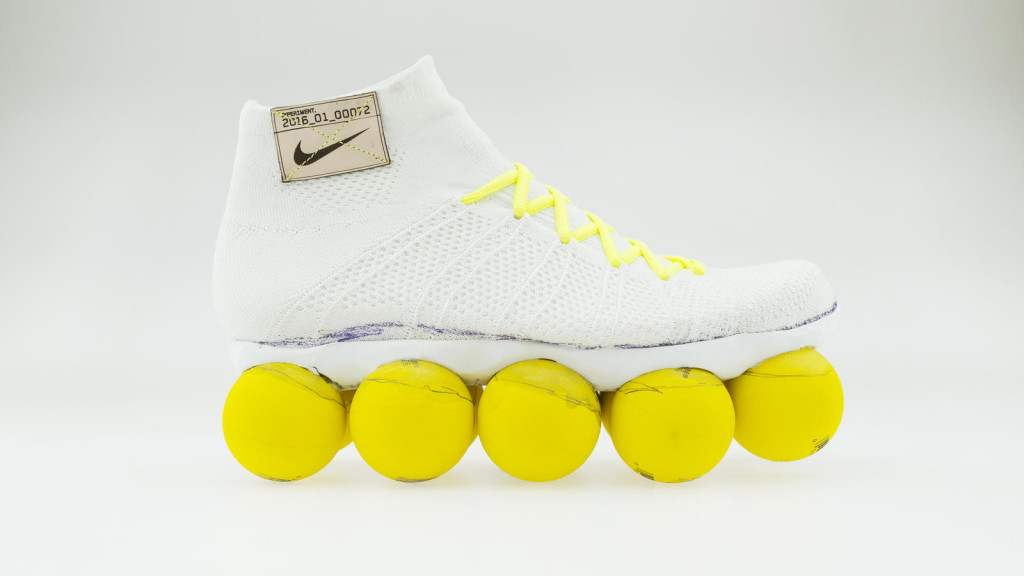 Nike's experiments in Nature of Motion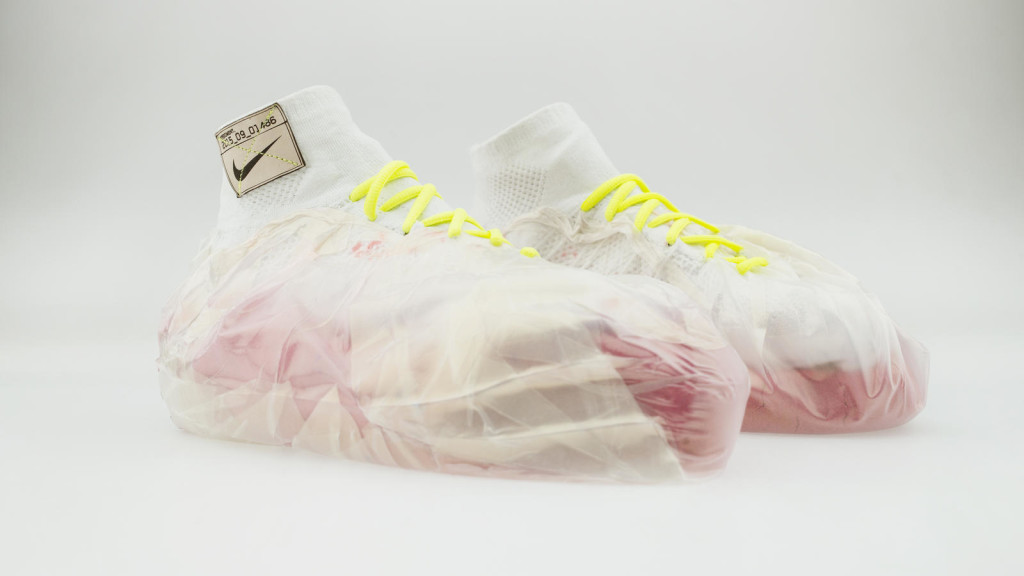 Nike's experiments in Nature of Motion
Text by Madeleine Holth
Photos by Nike