Look Up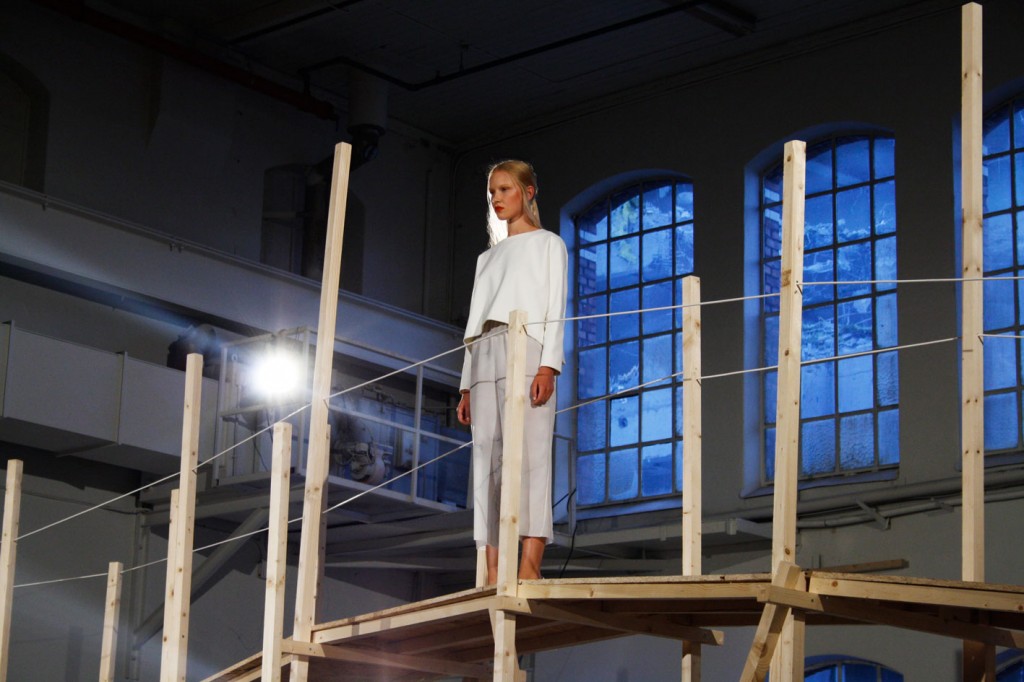 …and you shall see the fashion future! Founders and producers of Up [øpp], Andrea Johannesen and Julie L. Parisi, once again impress and inspire when organizing their second fashion show.
Focusing on up and coming designers in the phase of establishment, Up aims to strengthen Norwegian fashion industry. And the response from the fashion gatekeepers is nothing but positive.
— Up is gaining much praise, positive feedback, advice and support from different quarters of the industry. We get the impression that the Norwegian fashion industry really appreciate the event, and that they all believe that Up fill a gap many have been missing for a long time. It is our primary goal to focus on the designers, and they have received incredibly positive response, say Johannesen and Parisi.
The designers represented are carefully chosen and assessed by a knowledgeable, professional committee. Once they are selected they are also offered guidance in the process it is to arrange a display and later on make it as a designer.
In addition to the founders themselves the board this year consisted of:
Ida Eritsland Lecturer in Fashion Theory, fashion critic and writer
Nina Granerød Creative director at FWSS
Christina Ledang Stylist and designer at Christina Ledang
Charlotte Bik Bandlien Ass. Professor in Design, Oslo National Academy 
And the group of designers chosen to submit:
Heidi+Henriette "Optic Nerve"
Pål Luis Sanchez "Edible"
Janne Aunan "Envelope"
Elisabeth Stray Pedersen "Én jakke"
Anne Karine Thorbjørnsen "AKT20130815-O"
— We think the autumn display showed a very high level and we felt that the audience got inspired, which is extremely important to us, the founders state.
And inspired we were! The definition of high quality and great handcraft walked down the runway right before us. Every designer had a unique sense of style and touch to their silhouette, clean cut being one of the key words. Learn more about them and see their fall collection here.
In addition to support new established fashion designers, Up wants to promote other artists in the making as well.  The fashion films, the event flyers, the give away bags- everything at this fashion show was designed by talented creative freshmen. That includes the runway as well! Located in a mechanic workshop the wooden catwalk designed by Gartnerfuglen Architects was a sight for sore eyes, with its spectacular three-dimensional form, shaping shadowed lattice on the concrete floor.
— We spent a very long time finding the right venue. It is important for us that it reflects Ups aesthetics and we aim to find the best location each time. Although there has been a lot of time getting the event financially supported, it is also becoming Ups characteristics to think about the details, and that the big as well as small items should appear visually nice and be in harmony. We take no parlor or simple solutions, Andrea and Julie declare.
The engaging organizers, as well as the talented designers and creatives participating at this event managed to create an inspirational oasis of creativity and innovative thinking.
We are looking forward to look Up again next year!
/Silje
Watch the fashion film shown at the event here.
And see more work  from Gartnerfuglen Architects here.