Contemporizing tradition with Aesop and Snøhetta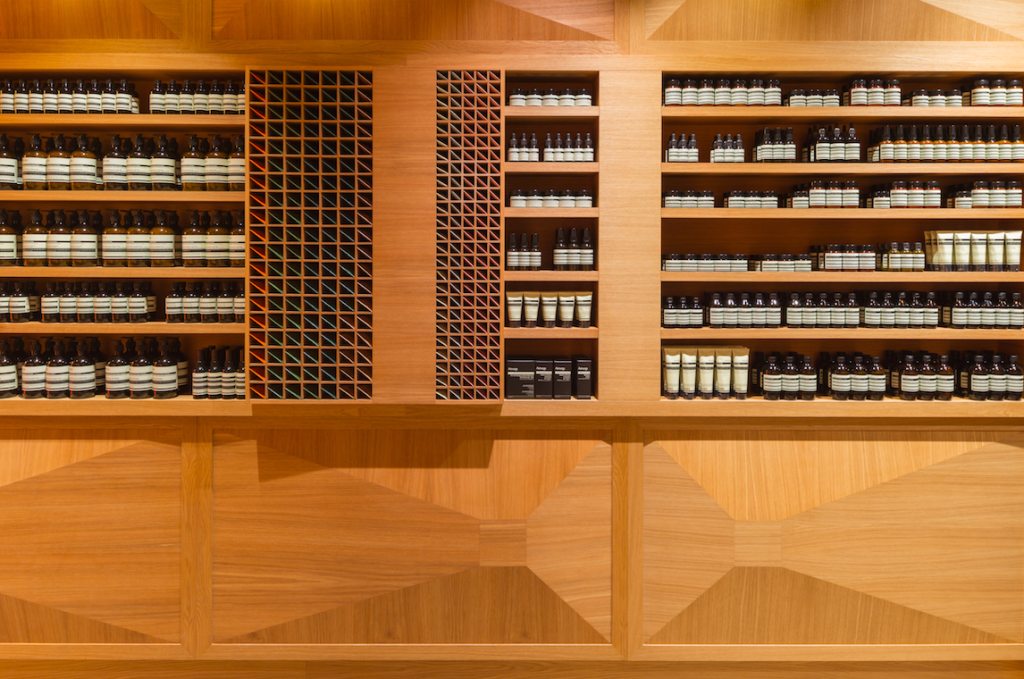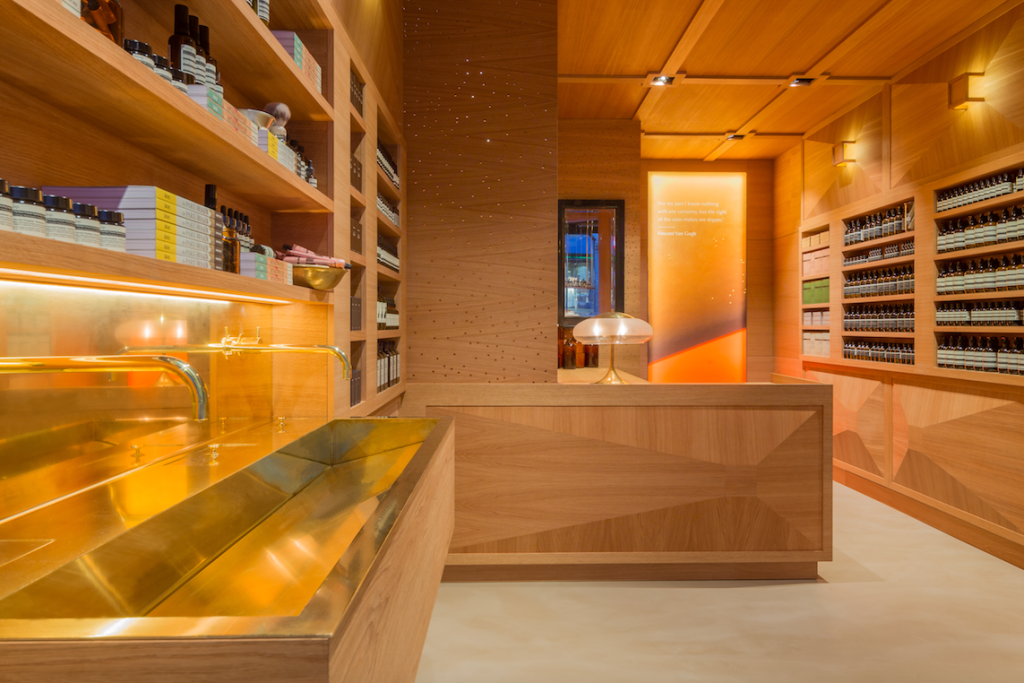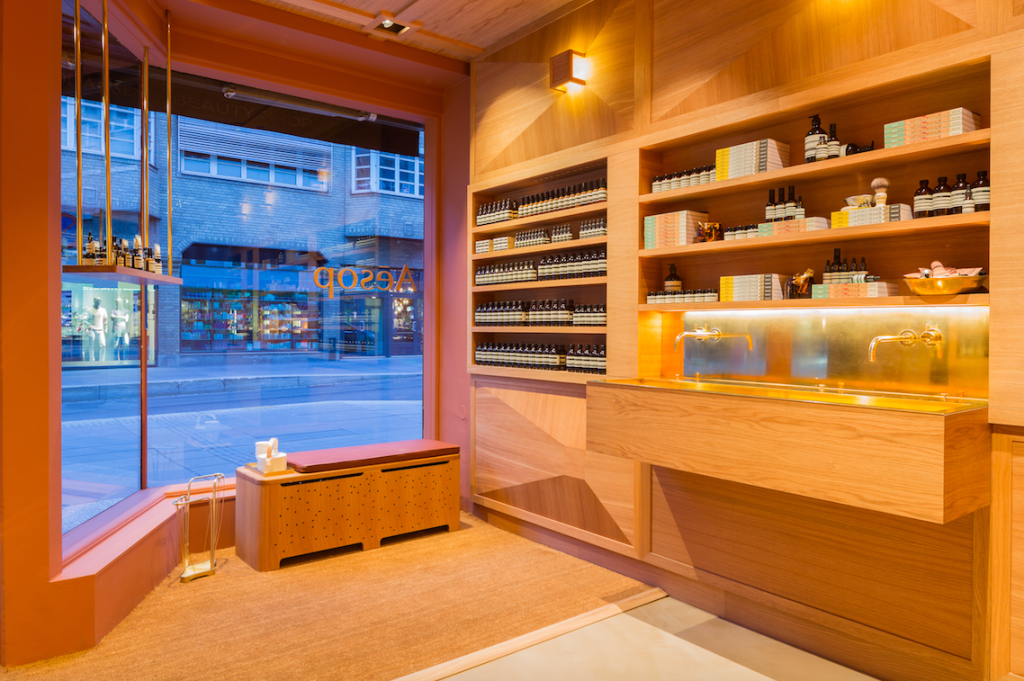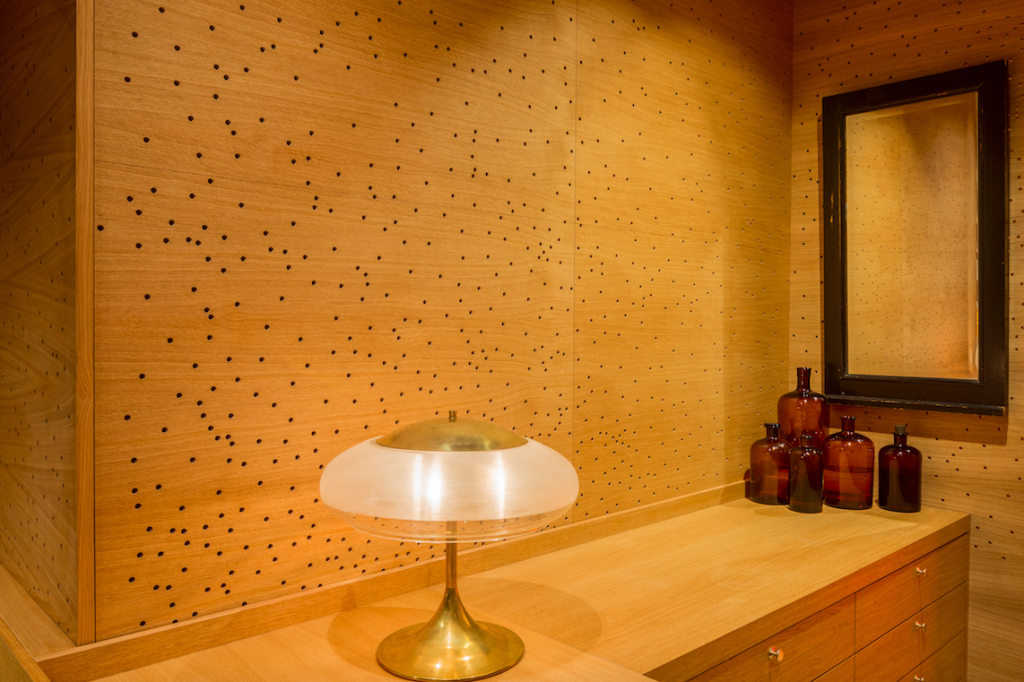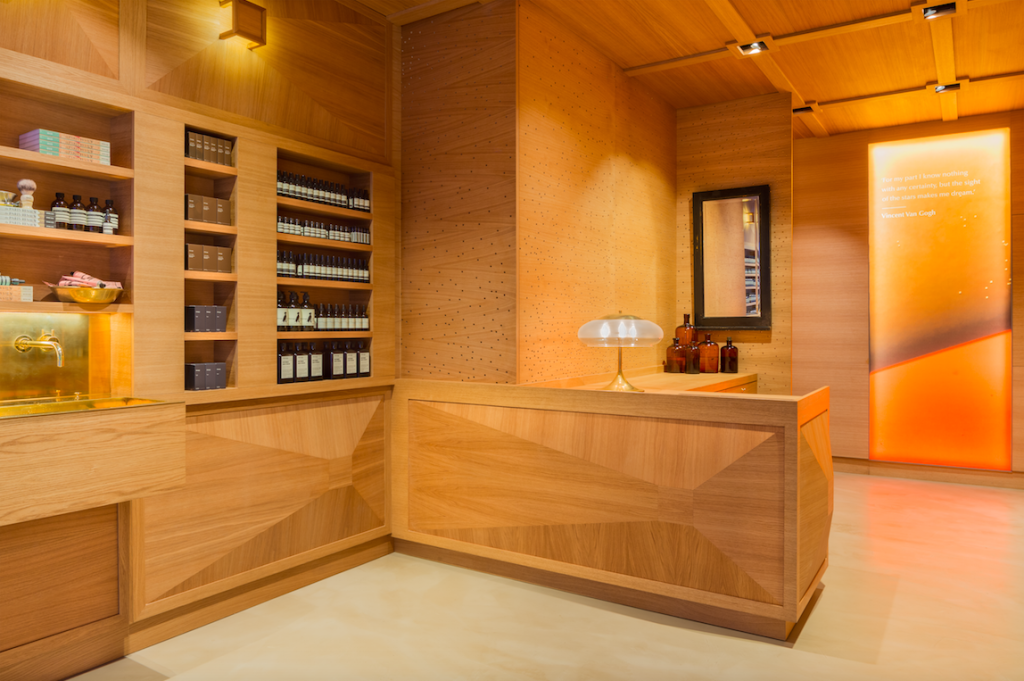 Photos by Aesop/Stephen Citrone
Text by Madeleine Holth
After the success of
Aesop's
first Oslo based store, the almost 30 year old skincare brand decided it was time to open their second store in the centre of Oslo, this with the help of the world renowned Norwegian architectural company,
Snøhetta
.
The two companies joined forces to create yet another amazing concept store featured in the busy shopping street of Majorstuen in Oslo. SVA Magazine met up with architect Peter Grigis from Snøhetta and Thomas Buisson , General Manager for Aesop Europe.
The store feels warm and decadent and the space has been maximized by using intelligent techniques to create a space that feels inviting all the way from the façade to the back of the store.
–To design with them is a really nice process, we used intarsia wood technique to create a three dimensional affect throughout the store. That warmness, the natural state of the wood and the oiled wood is what makes you feel like there's not so much of a distraction, says Grigis
–When we first thought about Snøhetta we decided to meet several architects as well, so before meeting them we weren't really optimistic because they're so renowned. When we met with them and they had so many ideas that fit the Aesop identity so it was an immediate connection, says Buisson.
While Aesop specializes in skincare and treatment, Snøhetta specializes in landscapes and architecture. The two companies share the same visual ideology and work somewhat with the same mind-set, creating long lasting memories, whether it's a scent or a building.
–Our starting point is that we both look at the context of where we need to be, a landscape, an opera house, a house. One of the most important, if not the most important starting point for us is recognition and understanding of the context, but also to experiment within boundaries, says Grigis
The Aesop brand identity has become a well-known name in the Scandinavian market, and the success is only growing. 
–We opened our first Scandinavian store in Stockholm; it was sort of like a trial, because everyone kept telling us that so much alignment with the Scandinavian aesthetics. It turned out to be great success and have now several stores spread over the Scandinavian landscape, says Buisson.
Aesop's luxurious skincare can be found in some of the most iconic buildings in the world, some even designed by Snøhetta.