Year of the Snake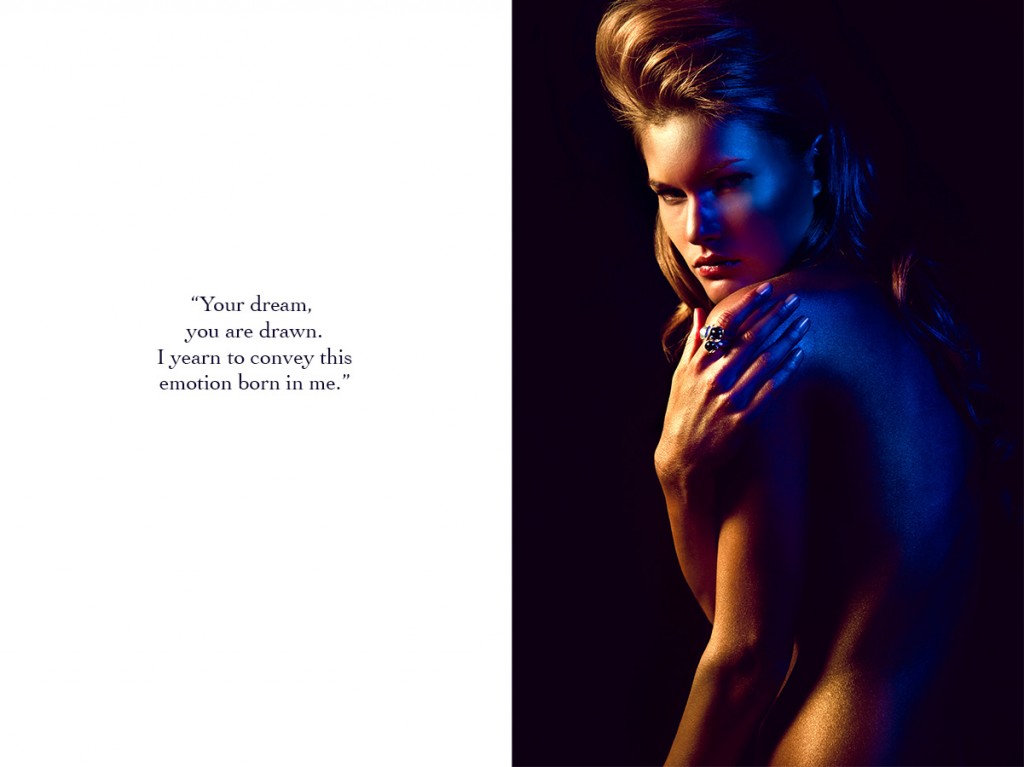 Rings Lotus collection by Charlotte Lynggaard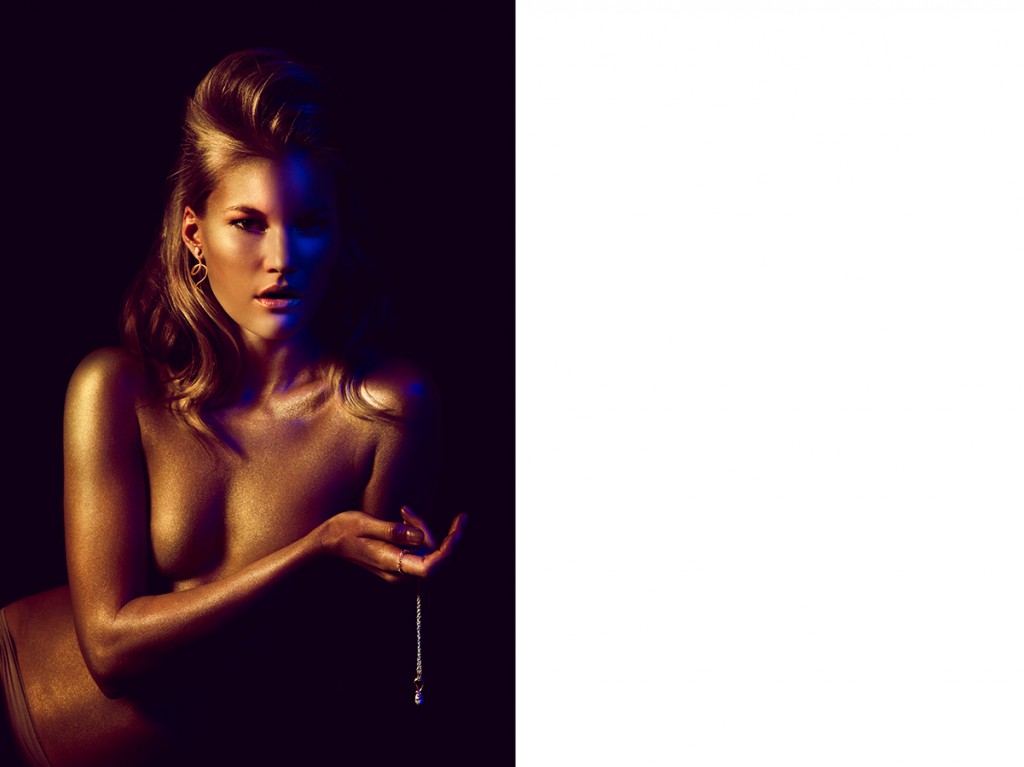 Earrings Snakes collection by Ole Lynggaard
Necklace Lotus collection by Charlotte Lynggaard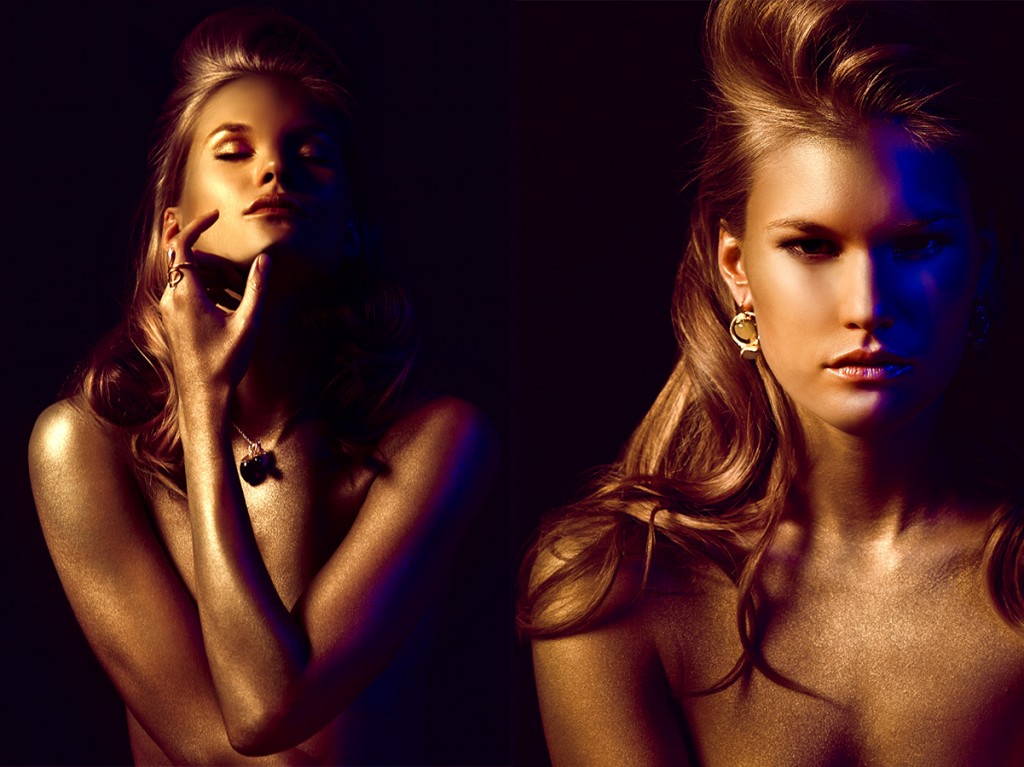 Ring Snakes collection by Ole Lynggaard
Necklace Lotus collection by Charlotte Lynggaard

Earrings Dew Drops collection by Charlotte Lynggaard
Rings Lotus collection by Charlotte Lynggaard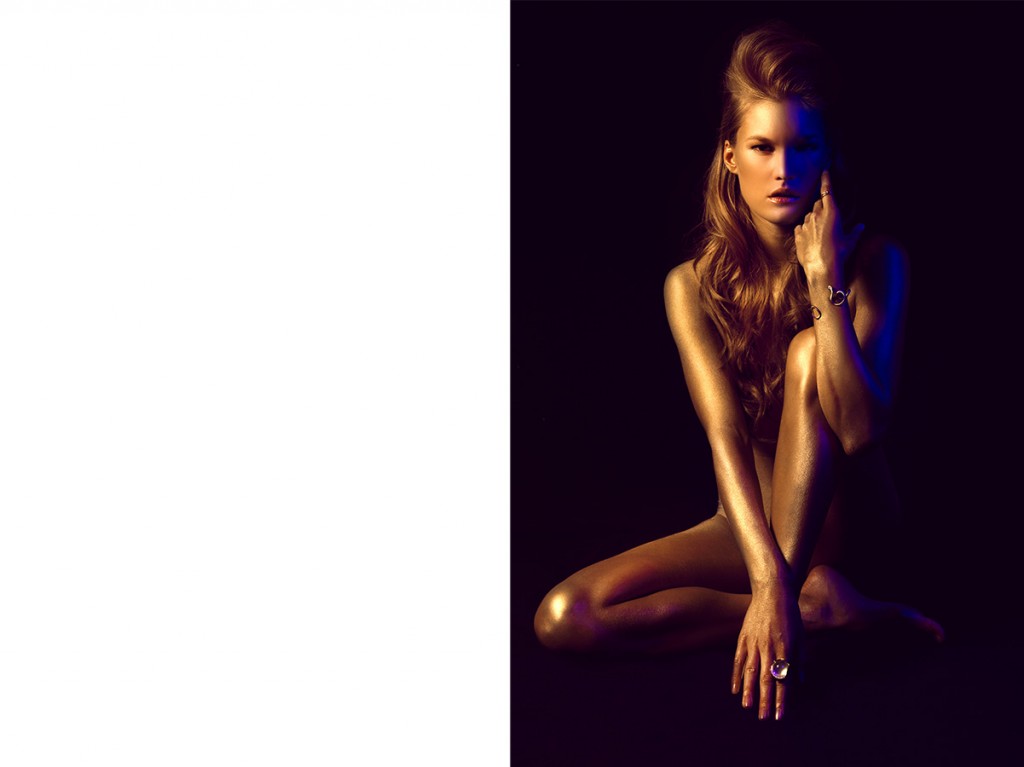 Bracelet Snake collection by Ole Lynggaard
Rings Lotus and Nature collection by Charlotte Lynggaard

Art Director/Stylist Erica Pettersen
Photographer Tine Hagfors
Hair Lars Eriksen Eitran
Make up Maya Katrine Røe
Body paint Karen Rogge Elieson
Model Pia Cecilie/ Team
2013 is the year of OLE LYNGGAARD COPENHAGEN 50 years anniversary. To honor the luxurious jewelry brand SVA has created an editorial–exclusively with their design.
The family owned company has established a solid reputation with a strong vision to make women all over the world feel beautiful and unique. With timeless design and a policy that sets quality above all, their jewelry is passed on for generations.
Founder of the Danish deluxe company Ole Lynggaard, and his daughter and designer Charlotte Lynggaard get a lot of their inspiration from the Scandinavian nature. Colors, shapes and themes for the collections are often picked up from the scenery that surrounds them and adopted into their creations. The constant study and exploration of their design is exceptional. Materials are carefully selected and different hues of gold, sterling silver or leather are accompanied of diamonds and gemstones.
The designers work close together with their staff of craftsmen and most of the jewelry is produced at the company's workshop north of Copenhagen–the same area that Ole Lynggaard opened his first shop in 1963.
To mark their 50 years anniversary Ole Lynggaard himself made a collection called Snakes. Early in his career he showed a fascination for serpents and in 1969 he made his first snake piece after a visit to the Egyptian Museum in Cairo. The new collection brings back the theme in a contemporary twist and contains pieces in 18KT gold, diamonds and tourmaline gemstones. Exquisite elegance!
To read more about OLE LYNGGAARD COPENHAGEN´s universe, visit www.olelynggaard.com
Inspired by the several emotions a snake can evoke a somewhat complex expression is portrayed in the present editorial.
/Erica