OSLRW SS16

Oslo Runway kicked as a one day event for the fashion industry of Norway where selected designers, both established and newcomers we're united to show their muscles and strengths on the runway with their latest SS16 creations.
Established brands like Johnny Love, Epilogue by Eva Emanuelsen and By TiMo have shown great success financially and commercially, and are today sought after all across Norway, while the audience also got to experience a more radical and norm-breaking designs from Anne Karine Thorbjørnsen and Christina Ledang.
The fine selection of designers showcasing at Oslo Runway all have a strong part in the sartorial landscape of Norwegian fashion. The invited guests were strategically invited for their relevant role in the Norwegian fashion industry and consisted of photographers, buyers, domestic and international press.
Several of the designers opted for CIFF this year for sales, as well as the already existing domestic initiative. Norway are taking small steps, but steps in the right direction towards a strong fundament in the Scandinavian landscape of fashion and design by displaying a strong platform where craftsmanship, creative freedom and true Scandinavian design esthetics come together, forming what is Oslo Runway.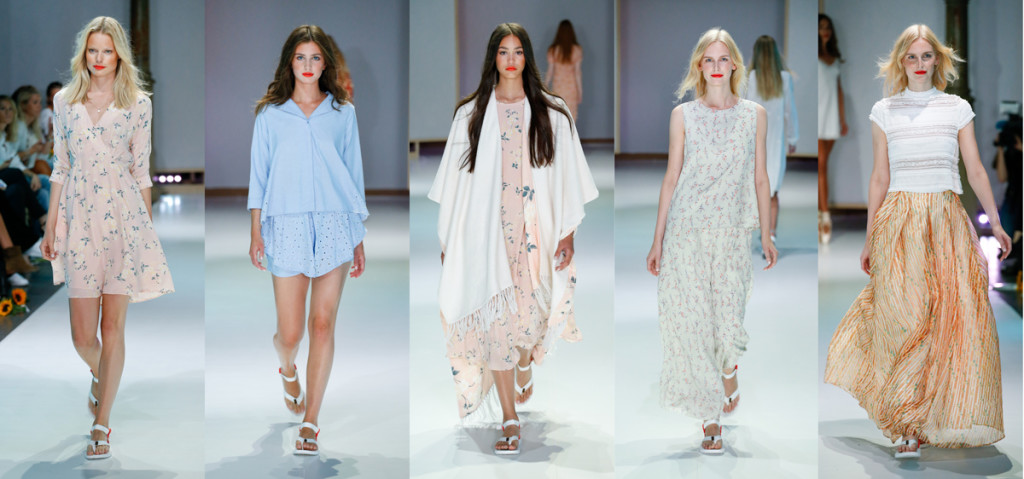 By TiMo
Setting the scene with a ballet performance in luxurious silk, designer Tine Mollatt opened Oslo Runway with her bohéme-esque collection consisting of light floral fabrics, lace dresses, layers of a-lined skirts and blouses and a delicate SS16 palette. The feminine yet comfortable garments inspired to a spring of vintage soft pastels and earthly hues.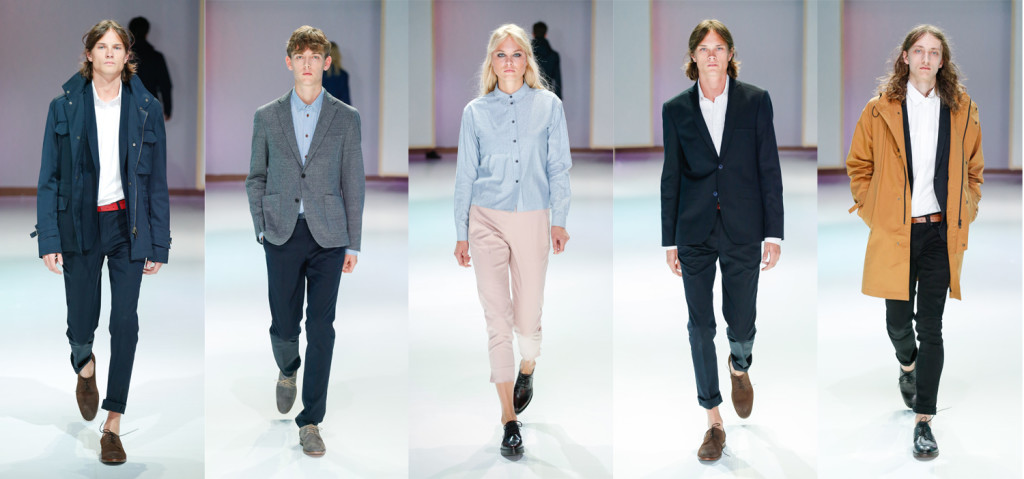 Johnny Love
As the only menswear designer participating this season, designer John Vinnem introduced an androgynous yet classical looking collection. This SS16, Johnny Love showcased timeless classical tailoring and minimalistic elegance balanced with laid-back formal styling and smooth cuts.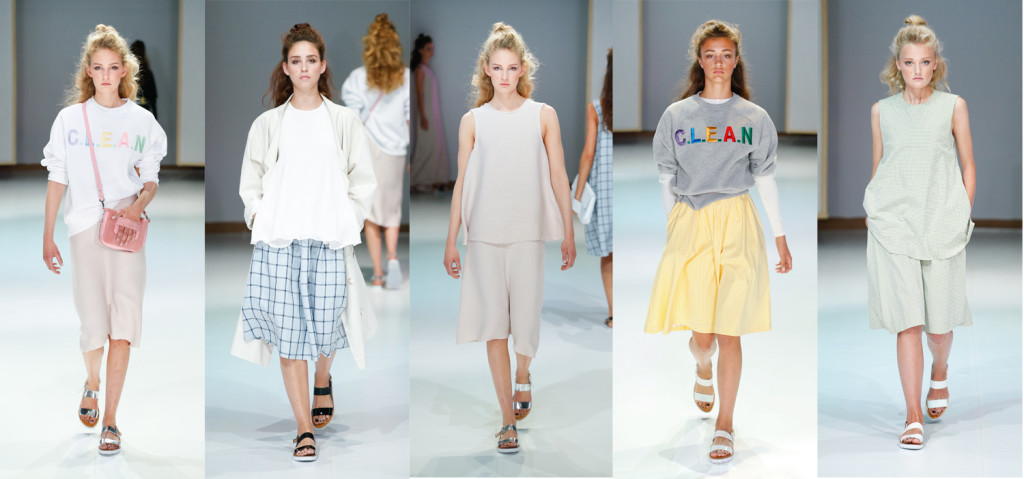 Christina Ledang
Relaxed volumes and playful chic sportif garments defined Ledang's SS16 pieces. Layers of delicate pastels were mixed with graph checkered patterned a-lines, clean lines and the evercool C.L.E.A.N. sweatshirts.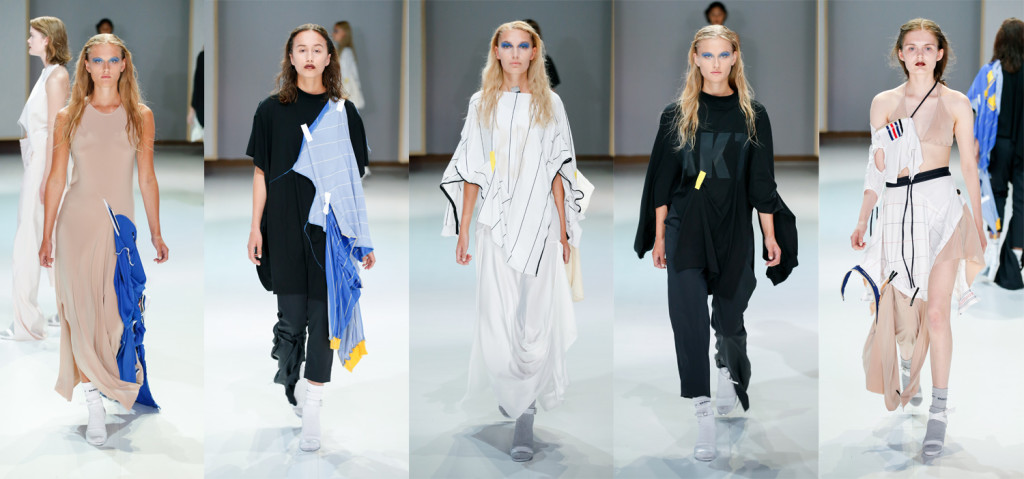 Anne Karine Thorbjørnsen
Showing showpiece after showpiece as the models walked the runway several times as in an art installation, Anne Karine Thorbjørnsen proved herself to be the least commercial designer of the day, although a fresh breath of air. Torn fabrics were draped over tailored asymetric dresses, creating layered, sporty looks held together by tape. Combined, Thorbjørnsen's SS16 collection showed a playful approach to deconstructed and sublime experimental fashion.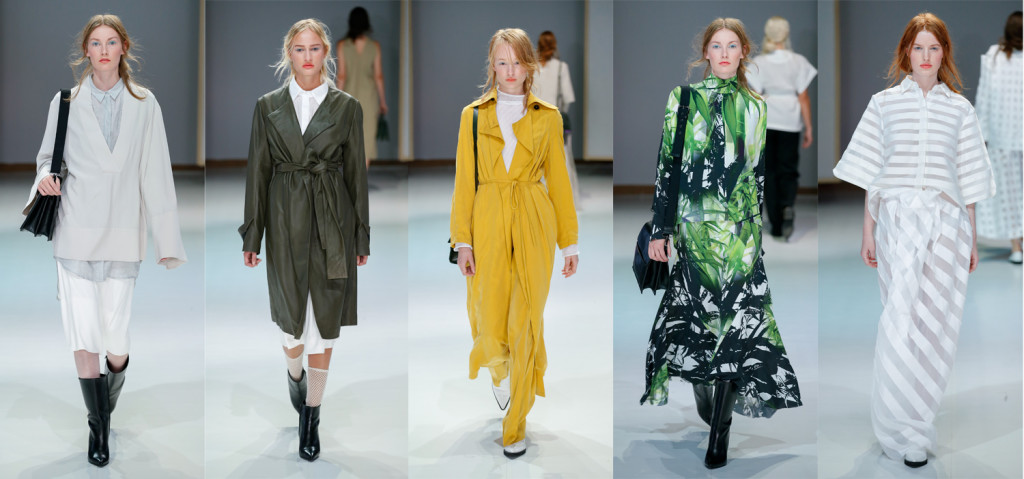 Epilogue by Eva Emanuelsen
Continuing the defined elegance Epilogue is known for, Emanuelsen's SS16 collection consisted of chic voluminous looks of matchy bright colours, earthly greens as well as all white draperies. Her key pieces were oversized kimonos, shirt dresses, bold prints and transparent check patterns, completing Oslo Runway with a feminine edge.
You can read more about Oslo Runway here.
Text / Madeleine Holth & Martine Stenberg
Photos / Indigitalimages @ Oslo Runway