RESHAM FIRIRI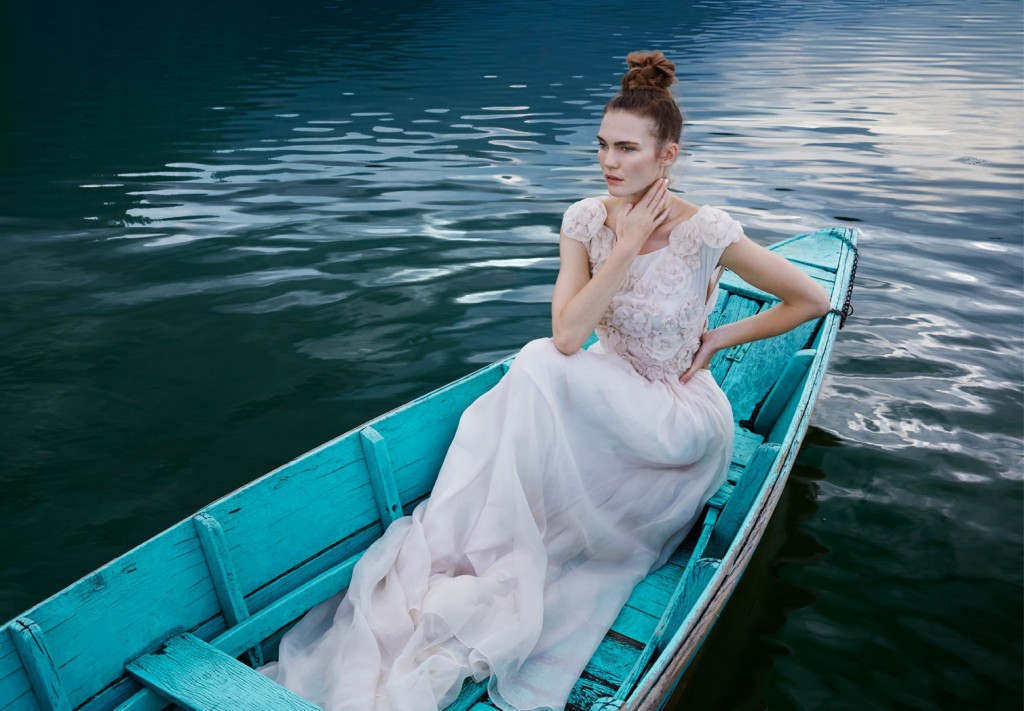 Selected images from the collection RESHAM FIRIRI
Design LEILA HAFZI
Makeup THE BODY SHOP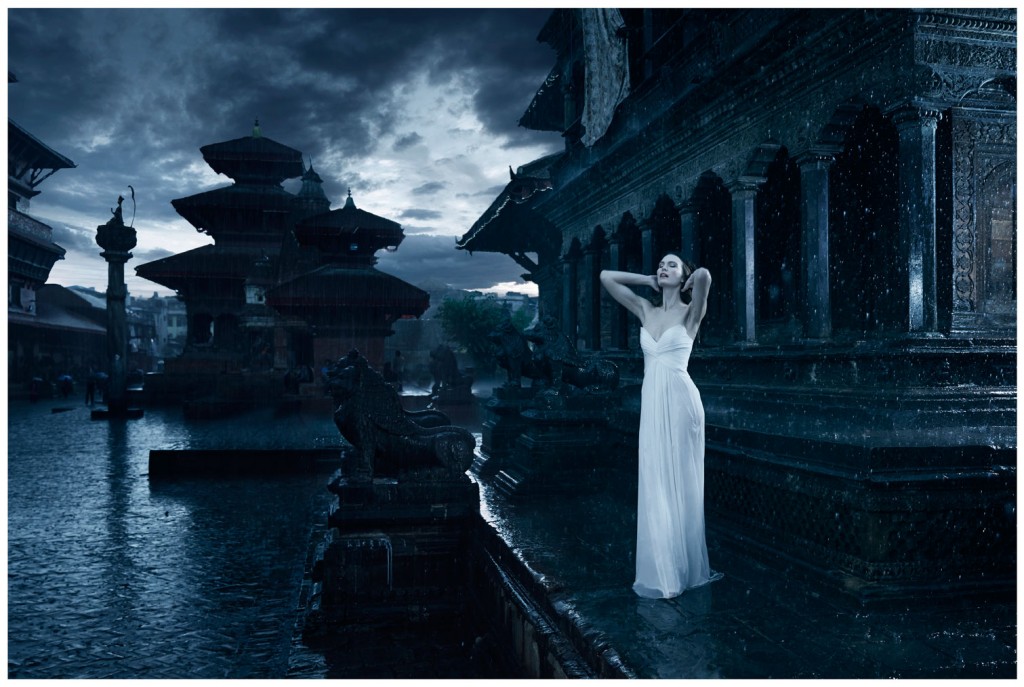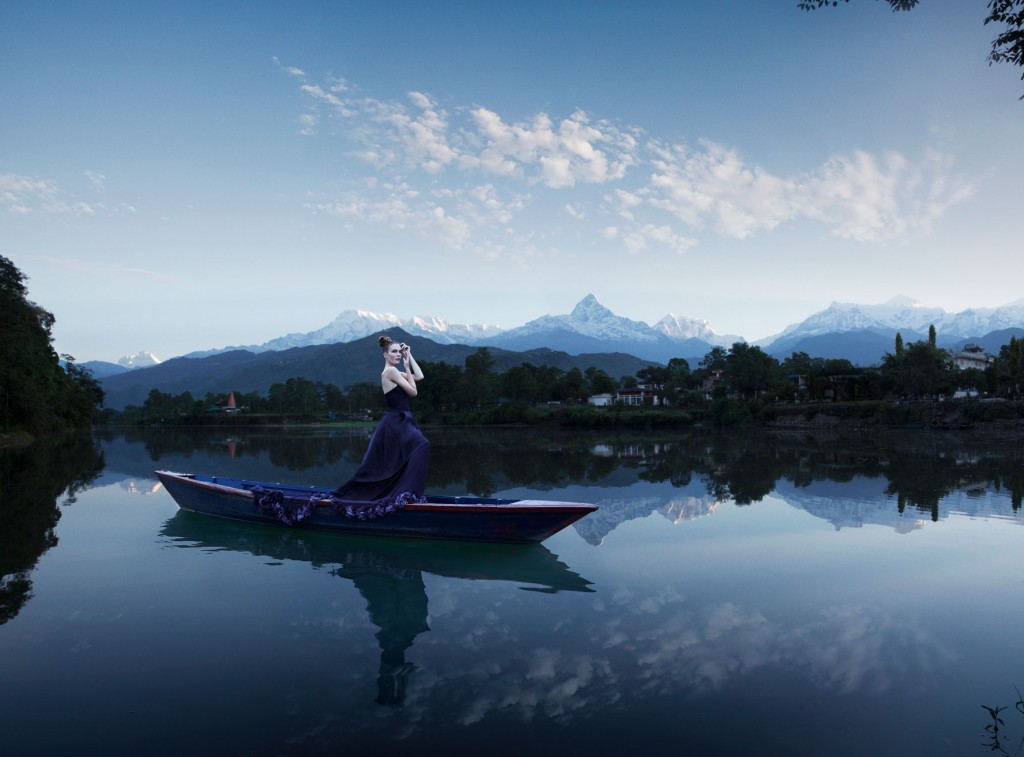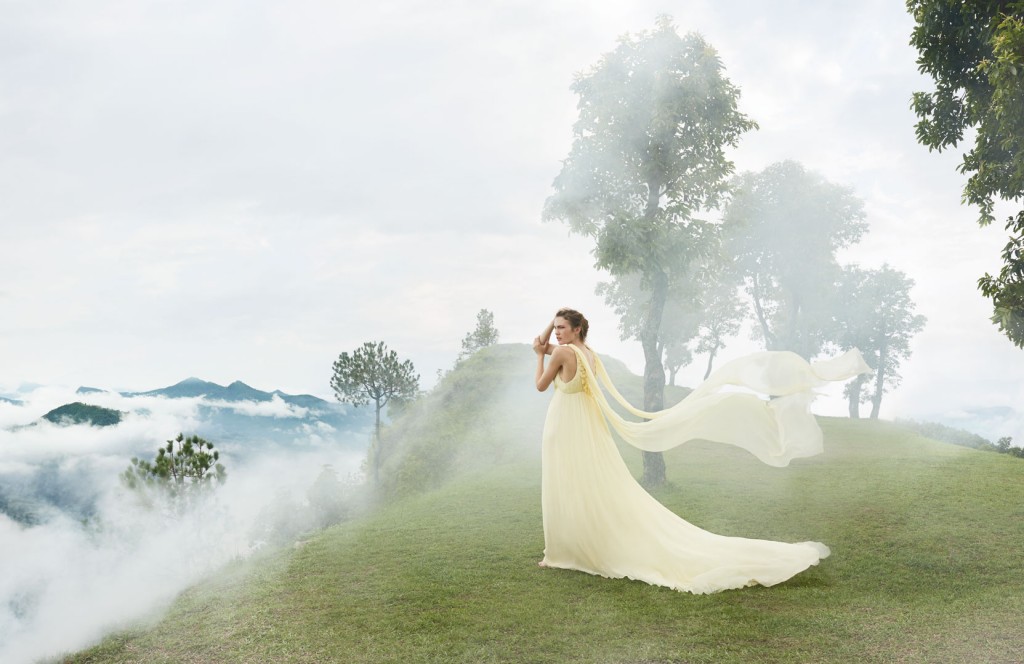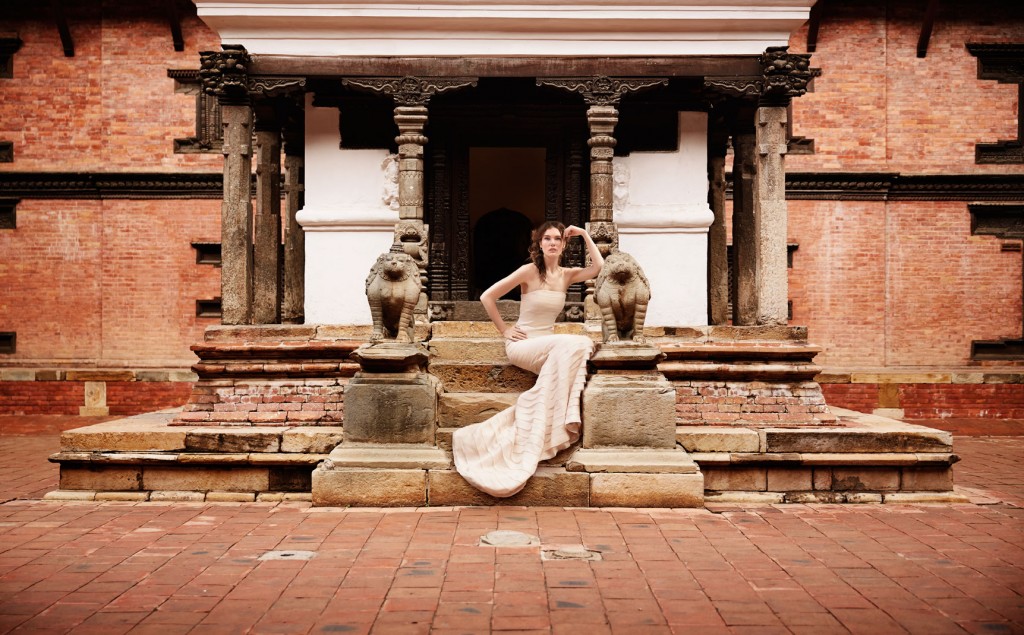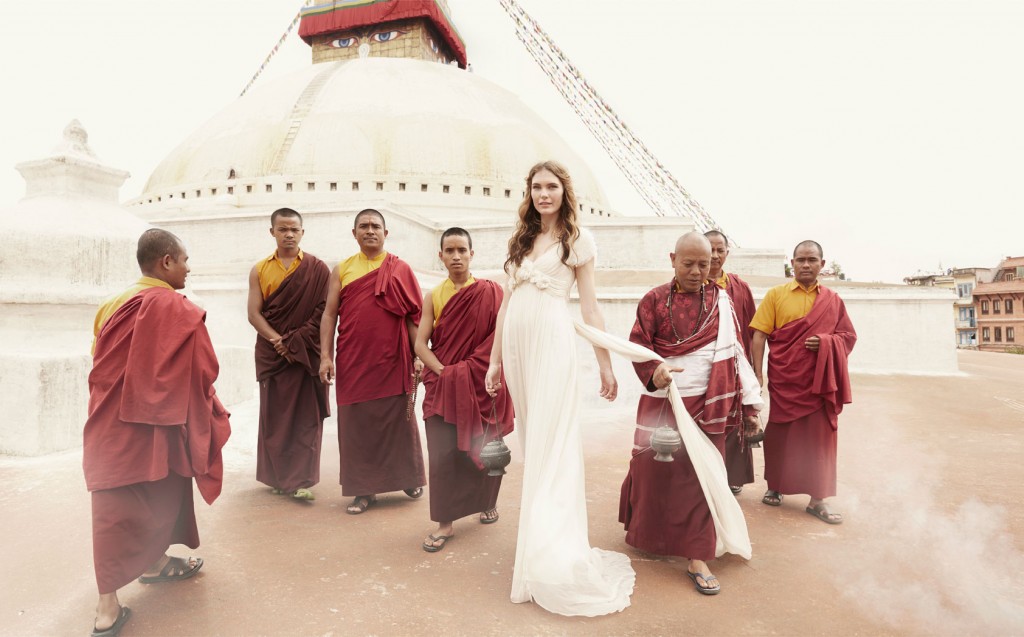 Design Leila Hafzi
Photographer Erik Almås
Producer Jocelyn Whipple
Make-up artist Tore Petterson/The Body Shop, Norway
Hair stylist Birger Løkeng/Adam&Eva, Norway
Model: Sarah Birkett
Leila Hafiz's latest collection Resham Firiri, meaning Flying Silk on Nepalese, is a true joy for the eye! Shot by photographer Erik Almås in the breathtaking sceneries of Nepal, her innovative bridal dresses and evening gowns oozes of bohemian elegance. 
Well known for being at the forefront of ecological awareness and fair trade eco couture in Norway, Leila Hafzi continuously sends out good vibrations through several channels, and in several countries.
Kathmandu has been in a long distance relationship with Hafzi for 16 years now. Whilst the designer is based in Stavanger, Norway, all her production is placed in the Nepalese capital – and she wouldn't have it any other way. After her first trip to Nepal in 1997 she saw great potential in the country's raw materials as well as production and export possibilities. Timeless design pieces and the term Slow Fashion have for Hafzi become of great importance. The developing country now functions as her oasis for making high-end design, sold throughout the world.
–The pieces are made in reduced speed with consideration for the work environment and to moderate today's tendency of consuming behaviour. Slow Fashion is all about awareness and about creating style instead of following the trend aspect, Hafzi says to SVA.
Her dresses is a reflection of a beautiful dream. With an exquisite full-length layering they radiate a boho romantic feel; Resham Firiri being no exception. The collection is inspired by the mysticism of flower – their shape, texture and their perceived feeling. Artistic hand painting techniques and delicate embellishments translates the theme into graceful dresses.
When asked about Nepal, and why this particular country is so important and inspiring to her, Leila answers with excitement:
– Nepal. My Nepal, is in constant change and it's wonderful how one can travel back to the same streets and places for 16 years over 40 times and still feel the magic of unknown smells, sounds, lights, spirituality and beautiful smiling people.
With the aim of capturing the magic of her first travel to Nepal, a carefully selected team joined Hafzi on a trip to the same special places she visited then.
– Most of all I remember the magical moments around the temple of Boudhanath where many of the photos from the new campaign were shot. Dusk was falling rapidly as we were visiting hidden temples together with a local. A dusty prayer wheel was found and the mantra Om mani padme hung (the most widely used mantra of all Buddhist mantras) was for the first time said out loud while walking around it. The experience stays deep in my memory, Hafzi says.
For 10 days they travelled through the land of Karma, in search for these wonderful moments. In search for sublime bliss. They truly found it, and captured it…
Leila Hafzi and The Body Shop
The two brands have many common ethical and environmental values and have worked together since 2005. Resham Firiri had a strong focus on the The Body Shop Makeup line. The collaboration "By Leila Hafzi at The Body Shop" can be experienced in every The Body Shop stores in Norway.
Besides finding inspiration in the soft and natural look that characterizes Leila Hafzi and her design, the official makeup artist for The Body Shop Norway, Tore Petterson, says they are inspired by the Asian culture and beauty as well:
–I was quite bold with my choices of colour. I used everything from yellow, peach, black and gold, together with black 50s Asian eyeliner. But still kept it in balance with the warm and natural touch.
–Visit The Body Shops website here.
–To learn more about Leila Hafzi and her work visit her website here.
–To get a glimpse of how the campaign was created, watch the behind the scenes movie here.
/Erica