Coco in the Cloud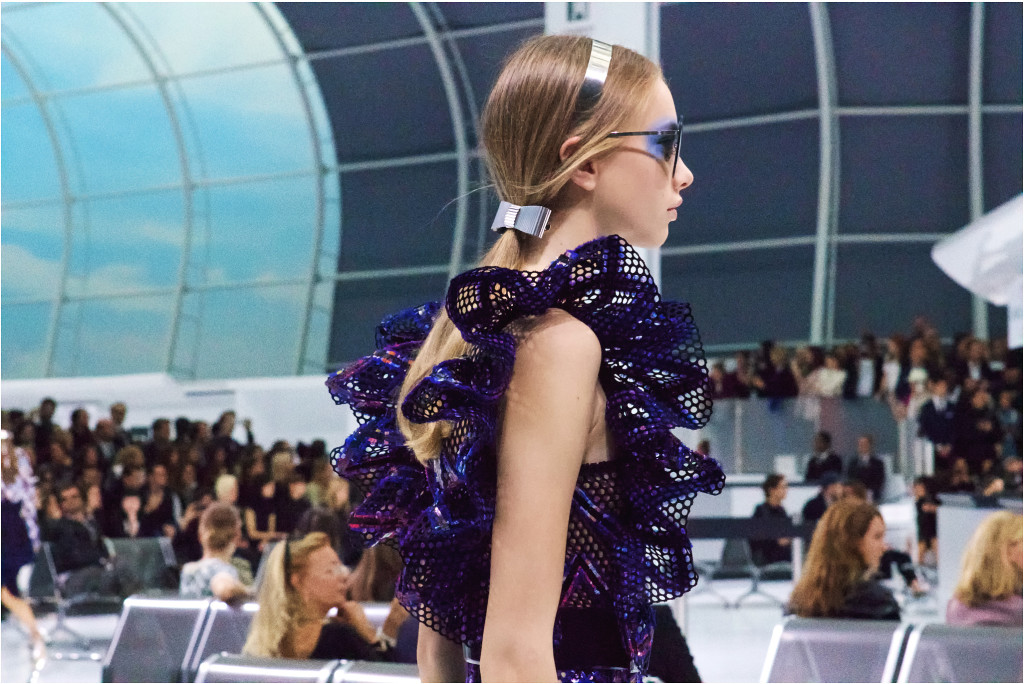 Fashion is not something that exists in dresses only. Fashion is in the sky (…)
–Gabrielle Coco Chanel
When Captain Lagerfeld pilots a fashion show, we know we are in for a ride. An airport is a well-known environment for the frequent travellers who were invited, but who would think twice about a ticket with Chanel Airlines?
In Aéroport Paris Cambon, we were spectators to a collection with sporty, yet glamorous, references. Through Gate n°5, jet-setters entered, dressed comfortable in denim, knits with airplane patterns, caped skirts wrapped on top of pants, and the elegant skirt suit in tweed we all know. Skipping through Terminal 2C with LED sandals and Coco carry-ons, models were styled with double ponytails, mirror aviator sunglasses, and sporting caps flipped backwards. The boater hat was presented in tweed (for the more sophisticated traveler) floating through the room, taking their time at the check-in counter, making us reminisce of a time when traveling was a chance to wear your finest garments. Indeed a glamorous voyage, with metallic fabrics and sparkly tops appearing on the last passengers strutting through the terminal.

The scenography of most recent Chanel shows tend to reflect current topics,and this day's presentation didn't break that rule. Namely, what is more relevant in fashion these days than travel? And what is more linked to travel than globalisation?
It is a worldwide industry, with trends travelling across the globe in a few hours through digital media. Chanel's core customers are no longer dominated by the Parisian elite. From Seoul to Shanghai, and Dubai to Dallas, Chanel dresses wealthy women across the globe. Significantly, the collections are influenced by dress-codes from opposite parts of the world, and SS16 is no exception. Ironically, while the show was unfolding, a famous French airline – which may have been a source of inspiration for some of the SS16 looks – was going through violent riots just a few kilometers away, caused by the consequences of globalisation.
Chanel SS16 staged a familiar culture reference – embracing the luxury of travel – which may also act as a reminder that big fashion houses present an ever-changing fantasy world, out of reach for most mortals, yet so desirable that we all want to check in and get aboard.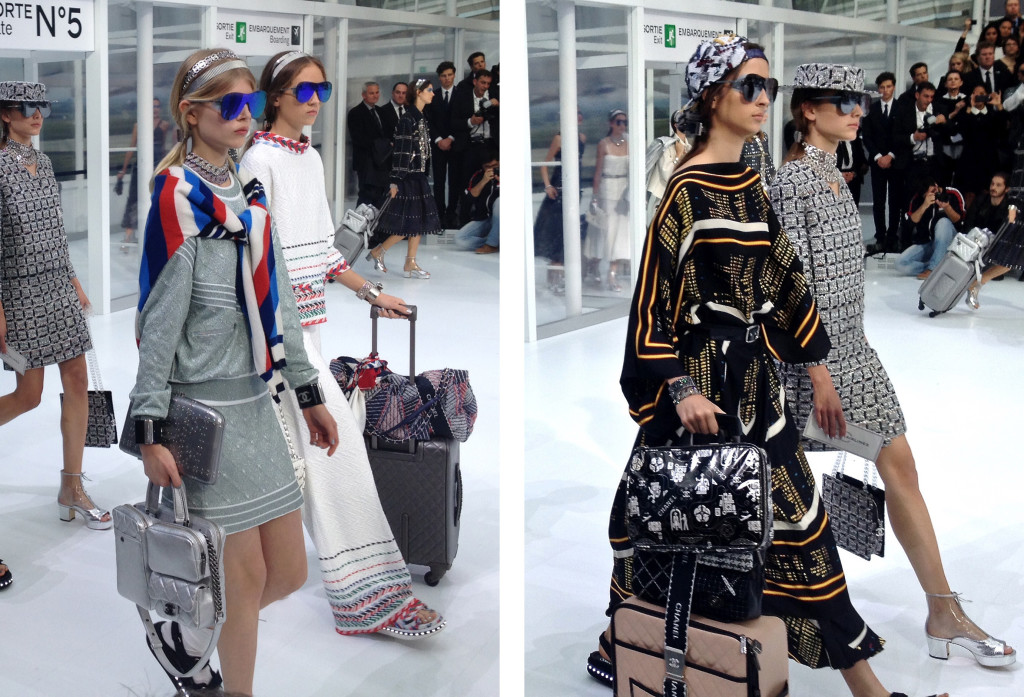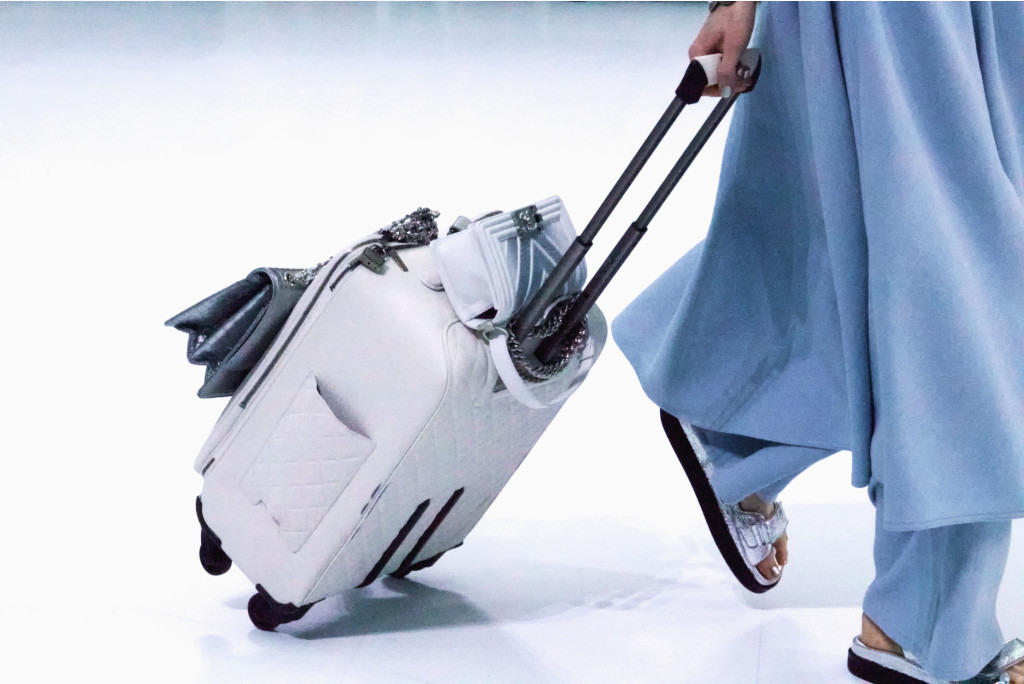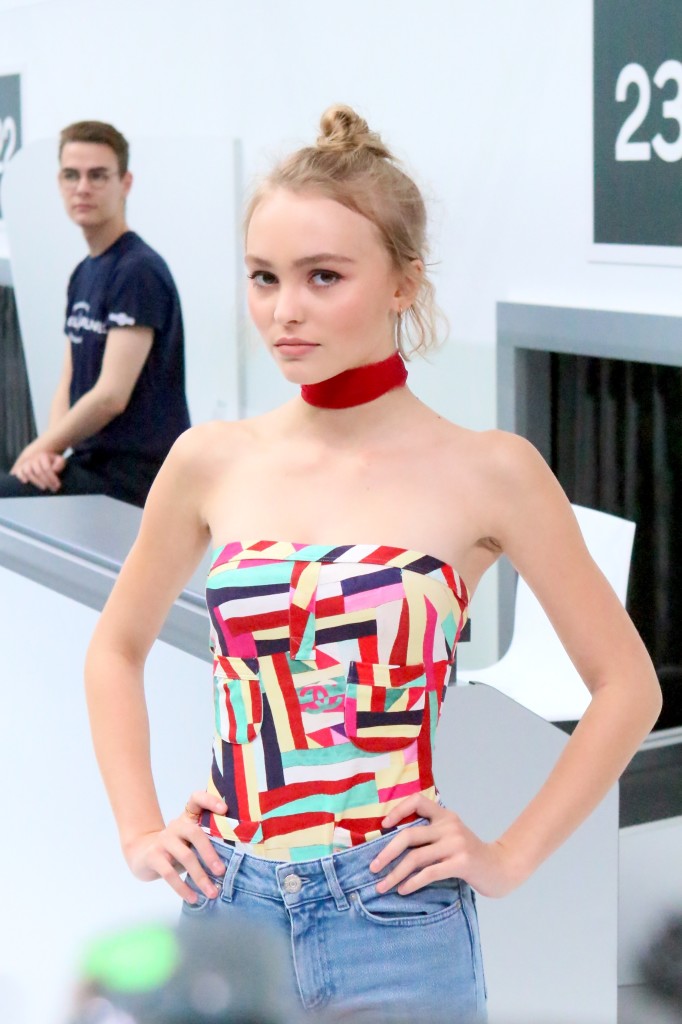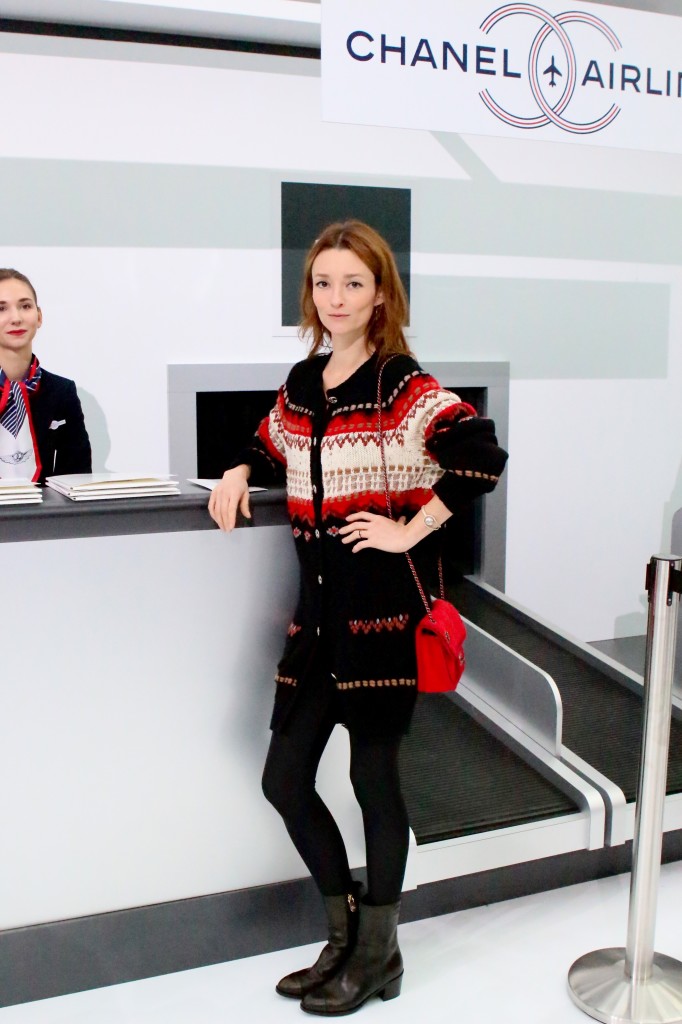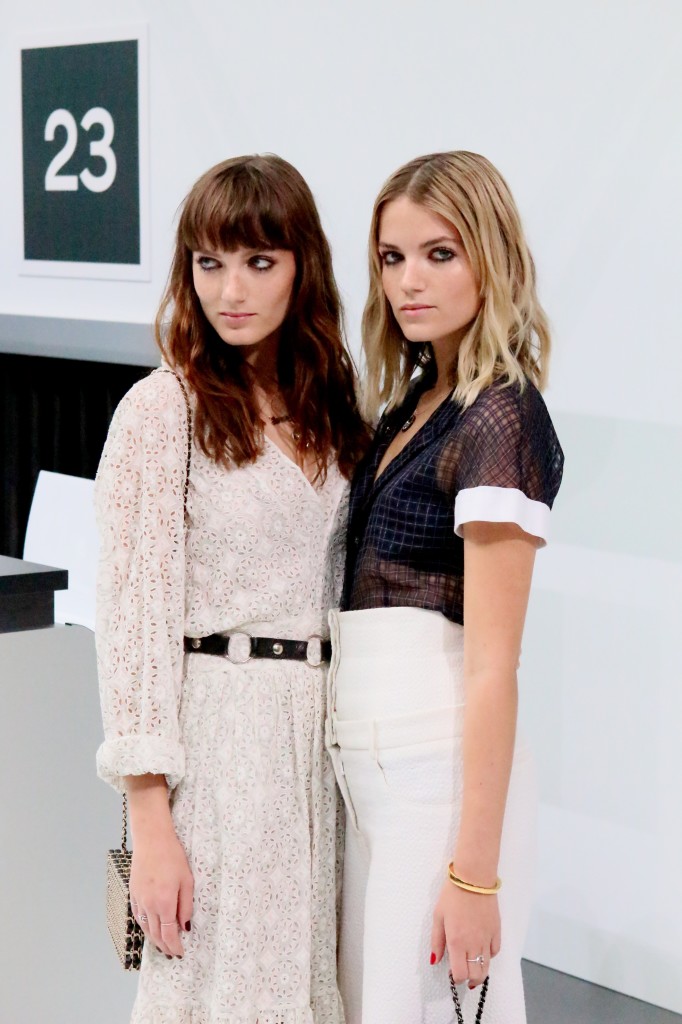 Text & photos / Mia Aadland Stølen