SPORTY VIBRANCE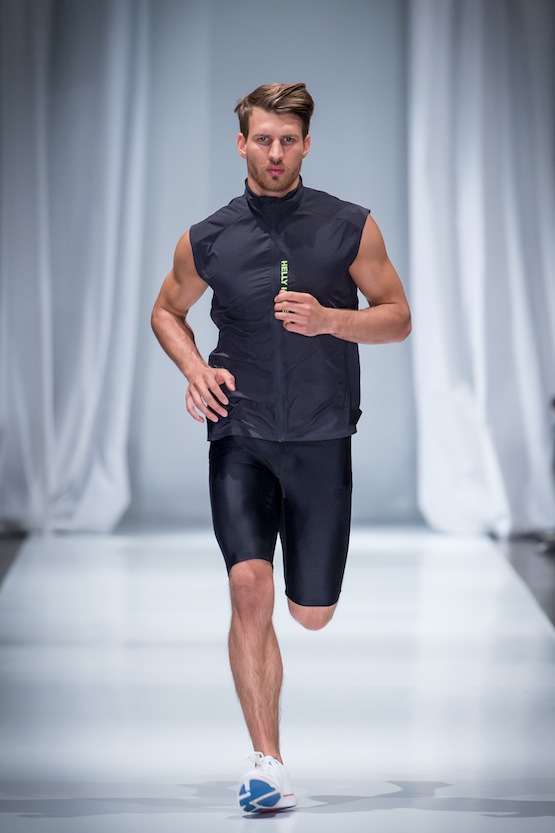 Design INGEMA VIK
Photo ROGER FOSAAS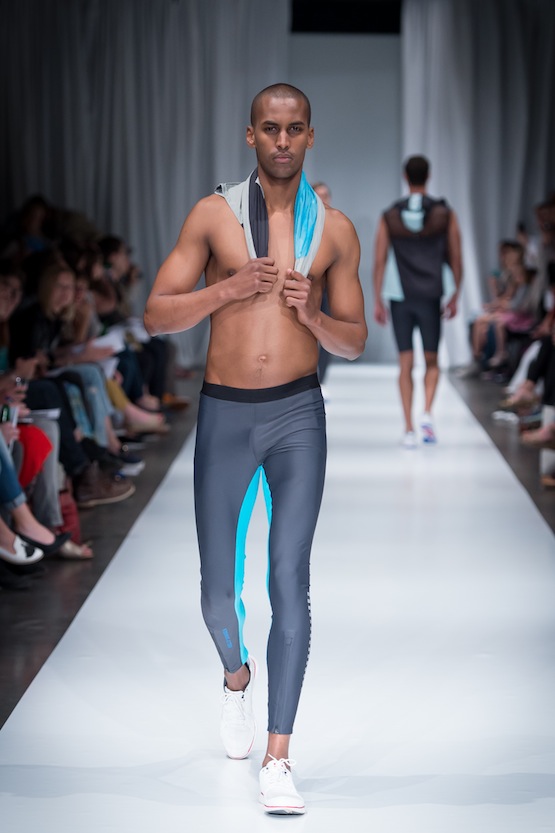 Design INGEMA VIK
Photo ROGER FOSAAS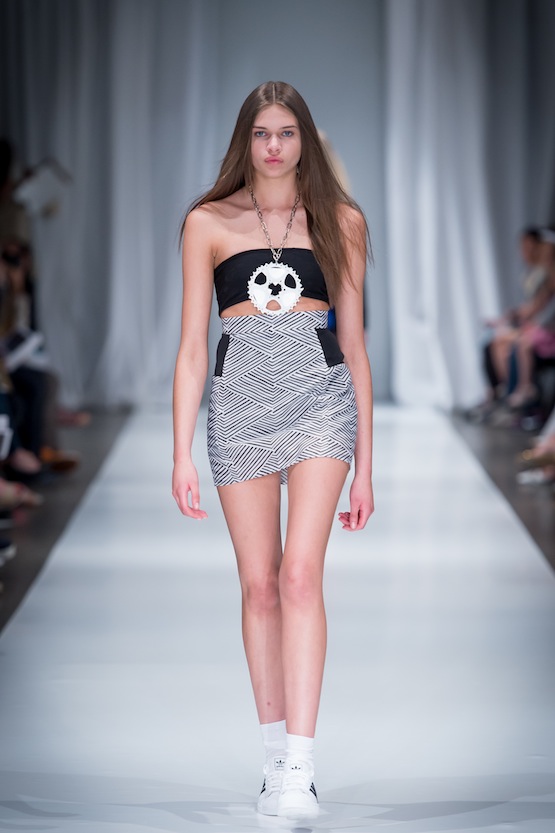 Design PERNILLE SØRLIE
Photo ROGER FOSAAS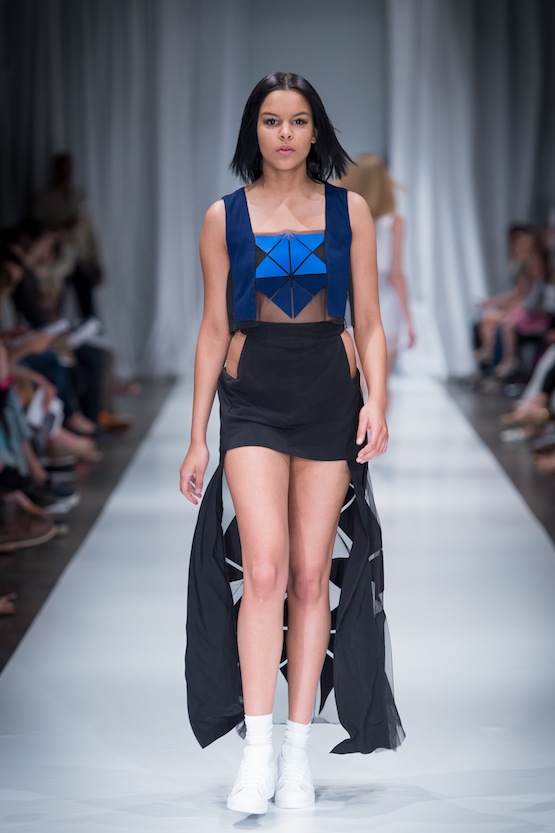 Design PERNILLE SØRLIE
Photo ROGER FOSAAS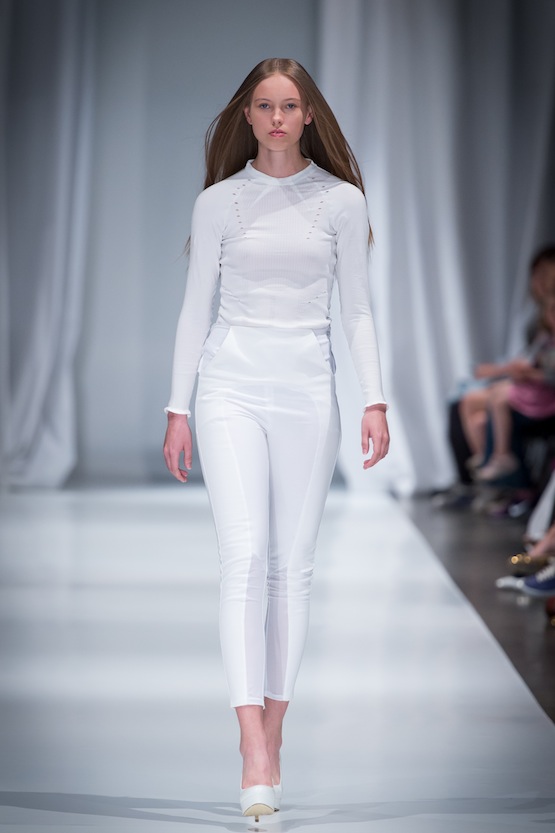 Design SOLVEIG AKSNES
Photo ROGER FOSAAS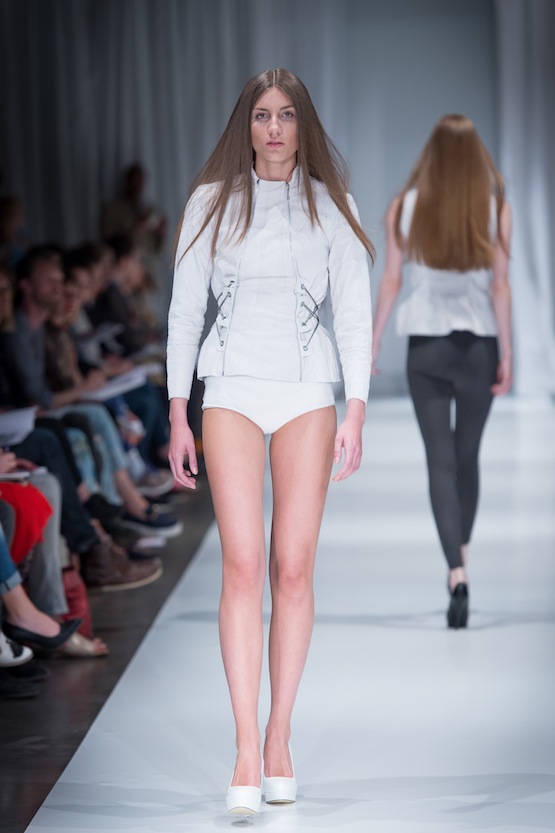 Design SOLVEIG AKSNES
Photo ROGER FOSAAS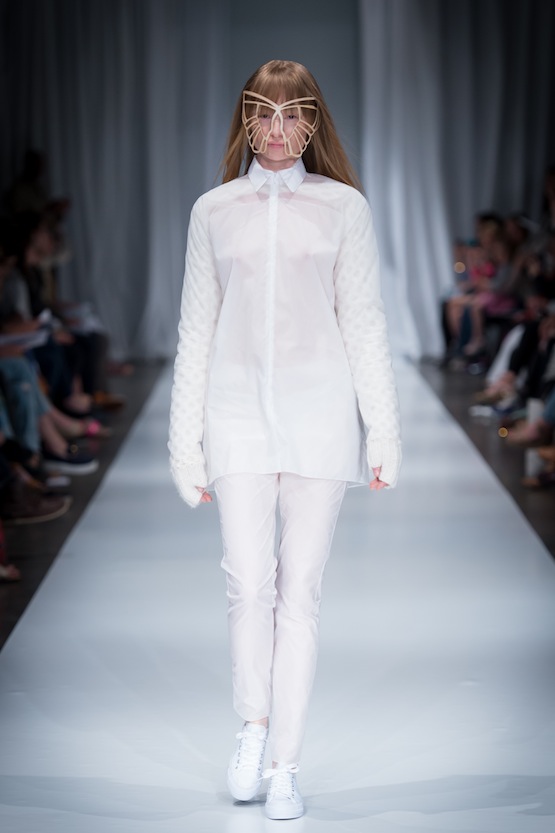 Design SIGNE RODE RIO
Photo ROGER FOSAAS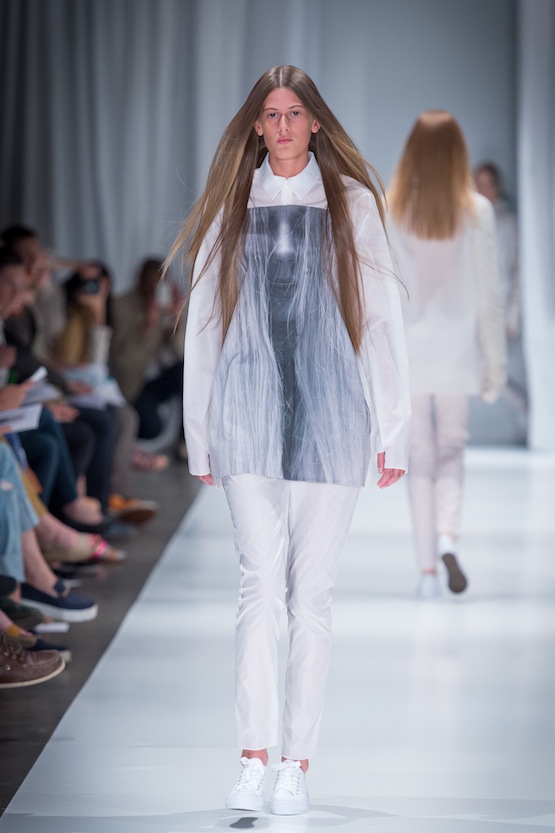 Design SIGNE RODE RIO
Photo ROGER FOSAAS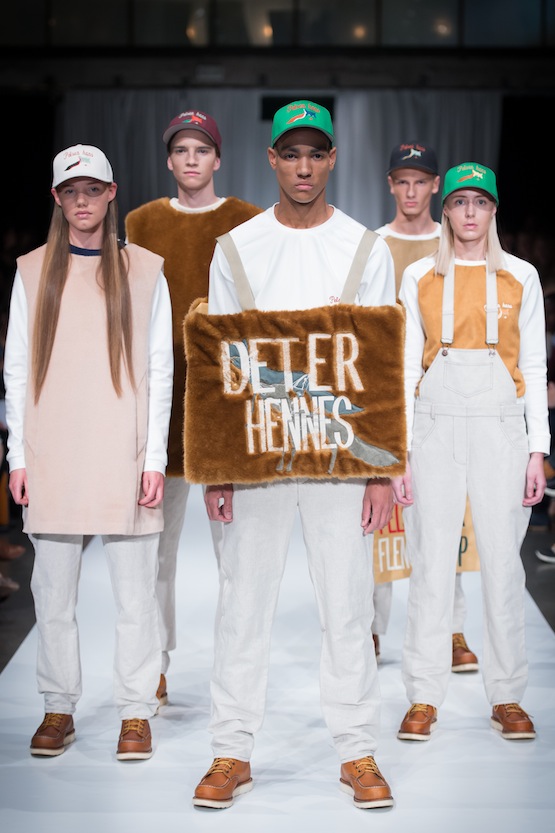 Design LISA KRISTINDATTER MORTENSEN
Photo ROGER FOSAAS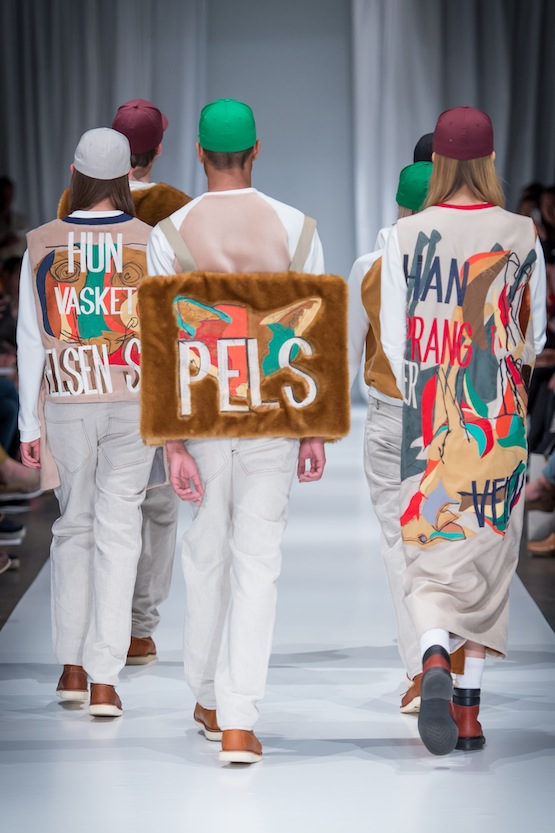 Design LISE KRISTINDATTER MORTENSEN
Photo ROGER FOSAAS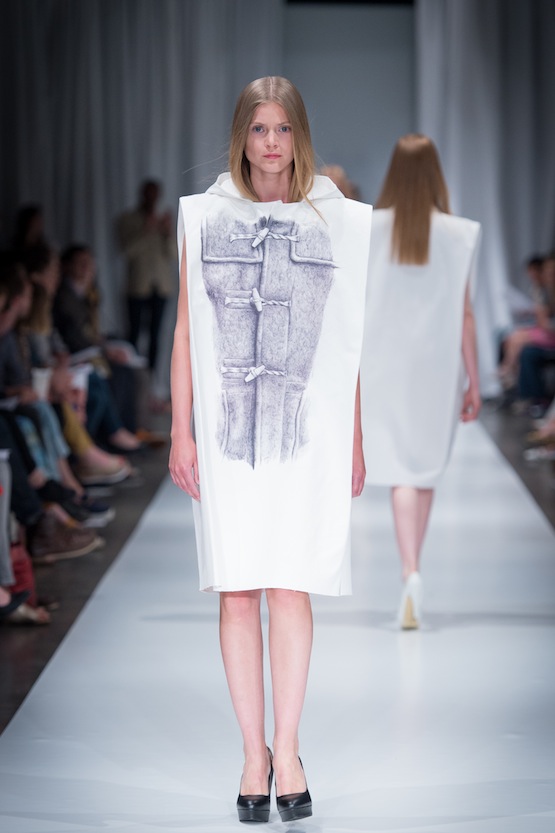 Design SUSANNE ROTI
Photo ROGER FOSAAS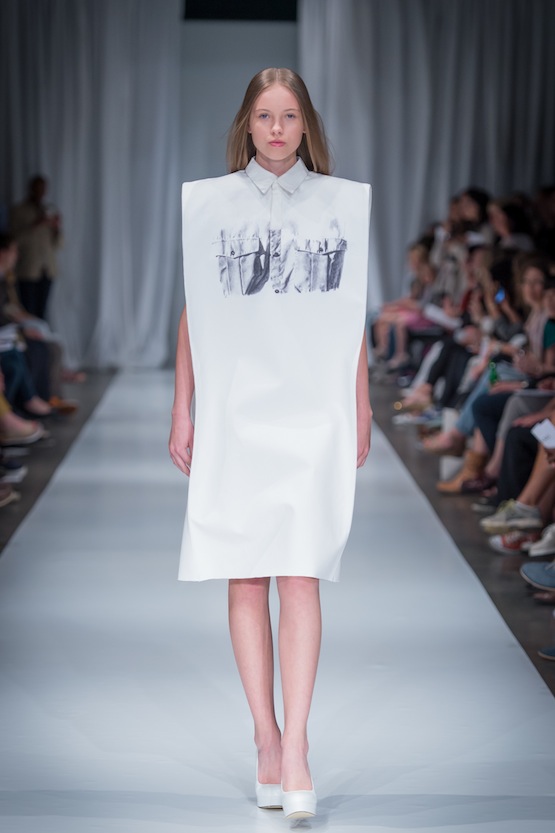 Design SUSANNE ROTI
Photo ROGER FOSAAS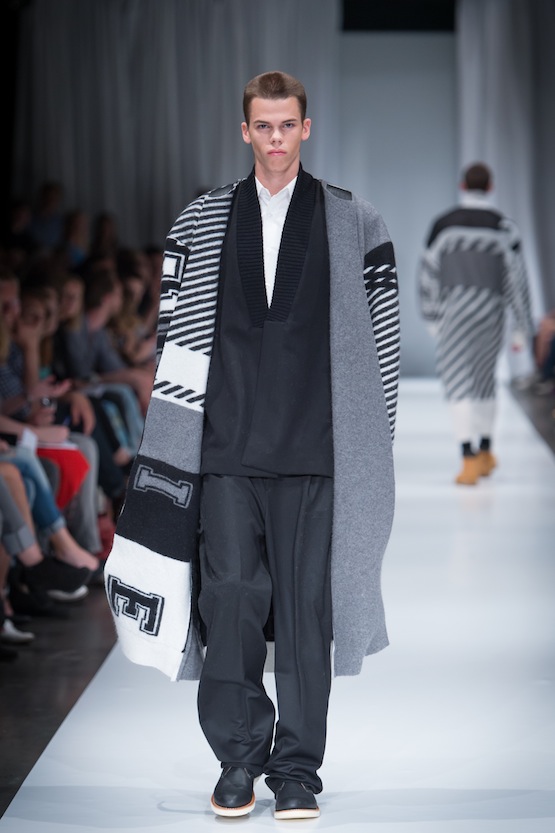 Design NILHAN DURMUSOGLU JOHANSEN
Photo ROGER FOSAAS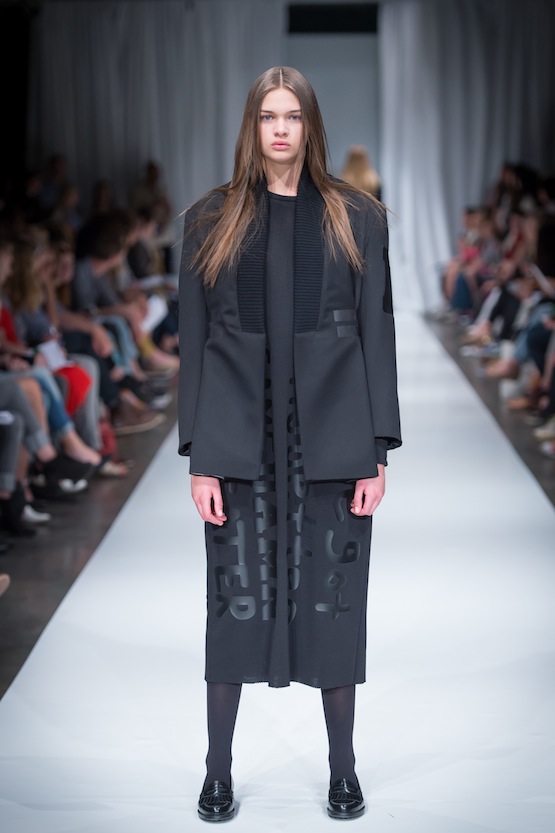 Design NILHAN DURMUSOGLU JOHANSEN
Photo ROGER FOSAAS

The annual fashion show hosted by the graduating students at Oslo National Academy of the Arts (KHiO), was arranged at DoGA, Norwegian Centre for Design and Architecture earlier this month.
A lot of hard work was obviously put in to the final result and each collection was unique, but an overall keyword was sports.
Sportswear as a fashion trend has been evolving for the past few years, and there is no reason to believe that it has yet reached its peak. Quite the contrary. Norwegians in particular has embraced this relaxed, yet sporty appearance.
Kirsti Bræin, Professor at KHiO and course leader of Fashion and Costume Design belives that the Norwegian climate and culture is a significant element that plays an important part when her students choose their theme, in addition to personal interests. "Norwegian design and manufacturing companies are largely rooted in products related to sport and leisure. This means that designers are located in the middle of an existing tradition" she says. "Another reference of importance is the aesthetics of the street wear culture,- young, contemporary and boundless. The reason behind a tendency is both cultural and individual. Next year the picture may be completely different." Furthermore she says that KHiO also want to prepare their students for an international designer market. Being one of Norway's largest schools of higher education within the themes of Art and Design they encourage their students to experiment with fashion and rely on individual style to stand out from the crowd.
The fashion show featured both women's wear, menswear, knit wear and different printing techniques. Yet SVA would like to highlight the use of material as the most inspiring part. One example is designer Solveig Aksnes' jacket made of white painted salmon leather. The collections show possibilities, rather than limitations and the innovative creativity are notable.
We are looking forward to see more from these designers in the future!
Graduating students
Ingema Vik's collection is developed in collaboration with the Norwegian sports brand Helly Hansen. She wanted to capture the essence of her passion for movement and nature and transform it into a menswear collection.
Pernille Sørlie was inspired by architecture, underground culture and geometric patterns when making her collection. Also, she wanted it to appear dark and mysterious.
Solveig Aksnes aims to make clothes work as a natural improvement of the body, making it more functional and sporty. Uniforms, sportswear, and work wear inspired her collection.
Signe Rode Rio was focusing on natural materials and different sewing techniques on her garment. The print used in the collection is of the designers own hair and gave an interesting look.
Lisa Kristindatter Mortensen seeks to develop a poetic-political kind of fashion. Her collection is an activist's collection inspired by classic American work wear and sports wear.
Susanne Roti's hand-drawn illustrations where printed on the textiles of her clothing line digitally. Sewed and drawn details made this an exciting look. Susanne aims to create timeless and authentic design.
Sahzene Nilhan Durmusoglu Johansen (MA) wanted to create an urban and chic look with a sporty twist. Inspired by hip hop culture and street wear she made a collection where texture and material are both sporty and luxurious.
For more information about the designers visit designavgang.no.
/Silje