EPILOGUE BY EVA EMANUELSEN A/W 14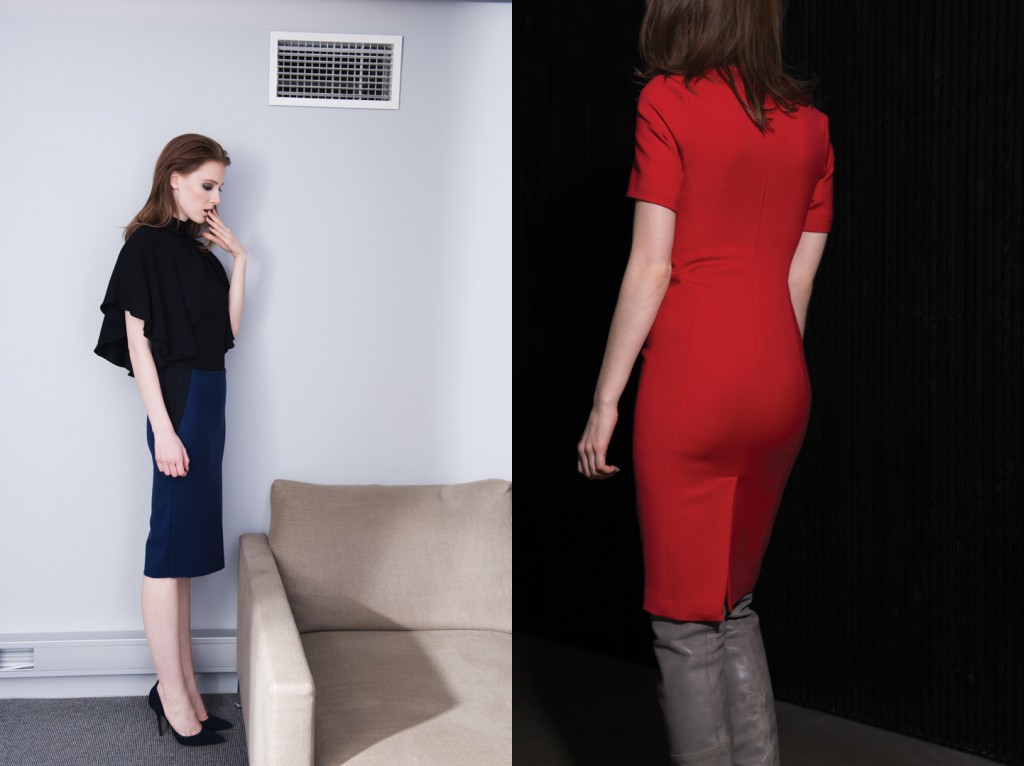 EPILOGUE by Eva Emanuelsen A/W 14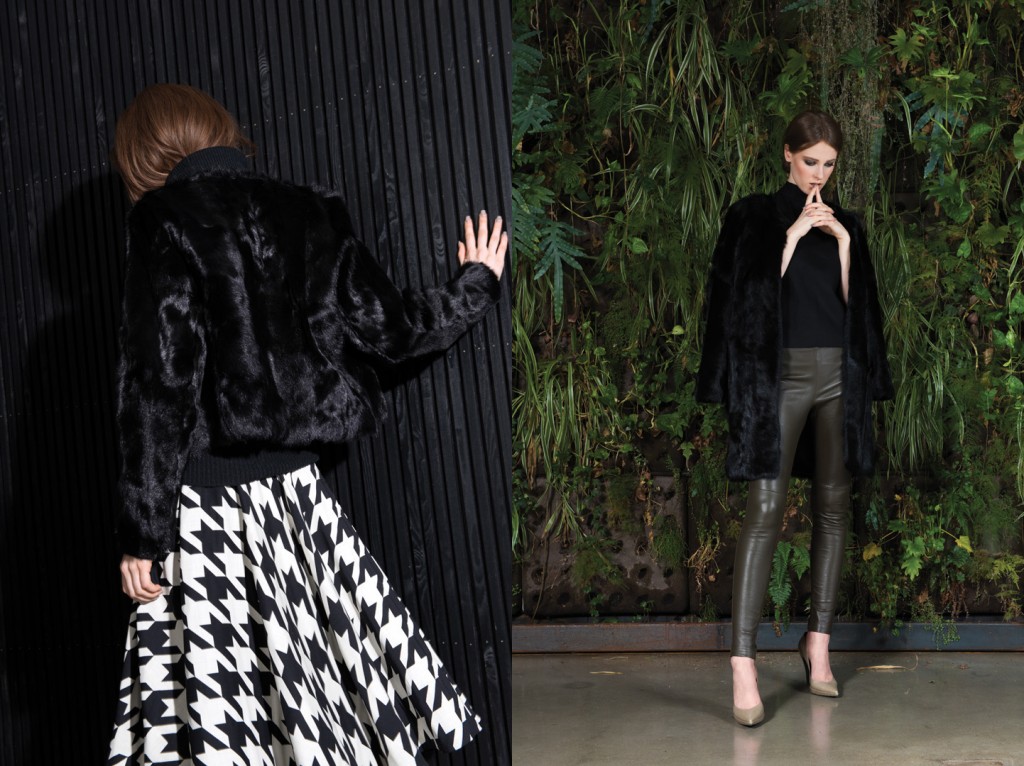 EPILOGUE by Eva Emanuelsen A/W 14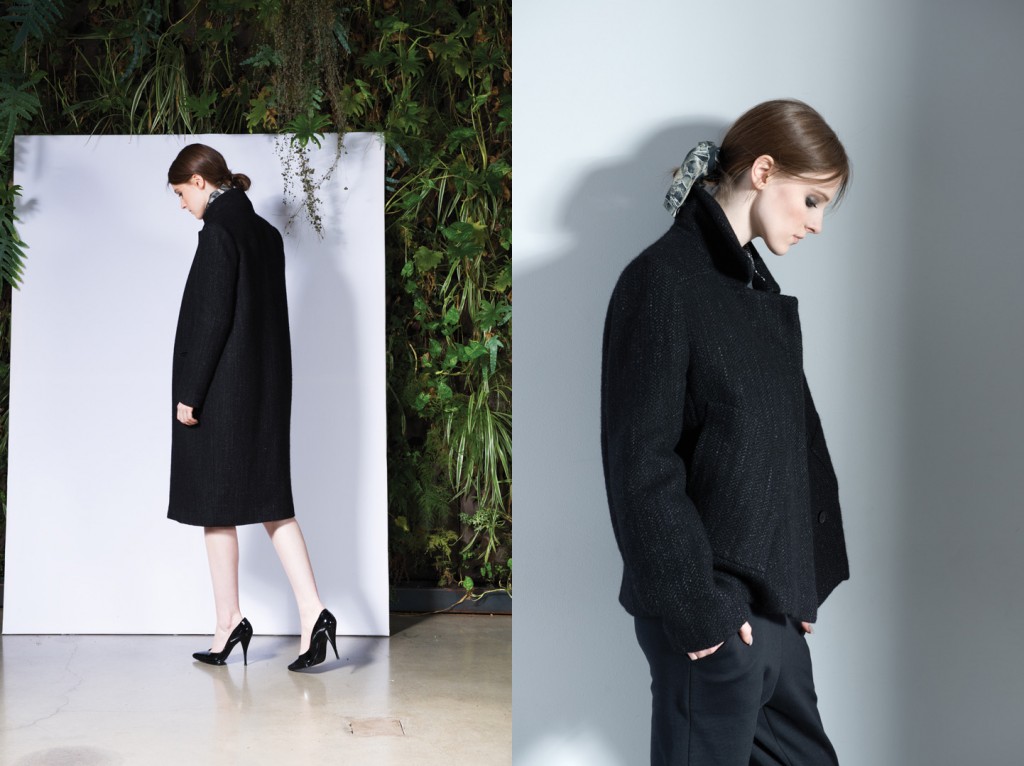 EPILOGUE by Eva Emanuelsen A/W 14
Volume and minimalism
Eva Emanuelsen recently held a private viewing of the latest Epilogue by Eva Emanuelsen collection. When we asked the creative director to elaborate on the collection, she told us this was her most personal collection so far.
The collection showed clear signs of courage and strength and strong fabrics were the highlights of the collection. Eva Emanuelsen has created a collection for the international market based on the Scandinavian woman. Epilogue has always delivered strong grey, charcoal and black hues, which was no exception for the A/W 14 collection. The palette also included houndstooth print, olive, bold reds and rich blues. Thick double woven wools paired with heavy knits defined the silhouette giving it volume and texture.
The Epilogue-woman is modern and international, yet classic and minimalistic at the same time. With minimal layering and delicate lengths, Epilogue breaking in as a new household name for Scandinavian women.
SVA: In which way is this your most personal collection?
EE: I was solely alone in creating this collection. I let go of all the pressure around creating something that was going to sell and bring commercial success, so I focused on designing what I originally wanted to wear. The Epilogue woman has become somewhat of an imaginary version of my vision.
SVA: 2014 marks ten years of Epilogue. How has it been working with your own namesake brand over time?


EE: It has been quite the struggle to be honest. It has been years of hard work, but being in complete control of your own brand is such a liberating feeling. It's my product and the brand is more evident and conspicuous with one voice; that being my own.
SVA: In what way would you say that your collection speaks to the international costumer?
EE: The fabric is strong and the garments have a neutral and classic palette. The fabrics are my main inspiration for this collection. It has more of a wow-factor than what you can find anywhere else. The qualities are strong, minimalistic and unique.
SVA: Epilogue recently launched its first shoe collection this season. Could you tell us more?
EE: Yes, I've started designing shoes as well! Five classic pairs of shoes and good investment pieces such as the black ankle bootie, stiletto, sandal and slip-ons in pony hair. The shoes are made in our factories in Portugal and Italy. I always knew I wanted to do shoes; it has been in my mind for years.
SVA: You have chosen to showcase your collection separately from the other fashion expos in Norway. Why is that?
EE: It's all about time and the right use of it. We often show clothes here in our offices. It's more intimate and it has the feeling of a home. We want to invite people into our homes.
Epilogue by Eva Emanuelsen recently opened their flagship store in Oslo. Read more on Epilogue's webpage here.
Text / Madeleine Holth